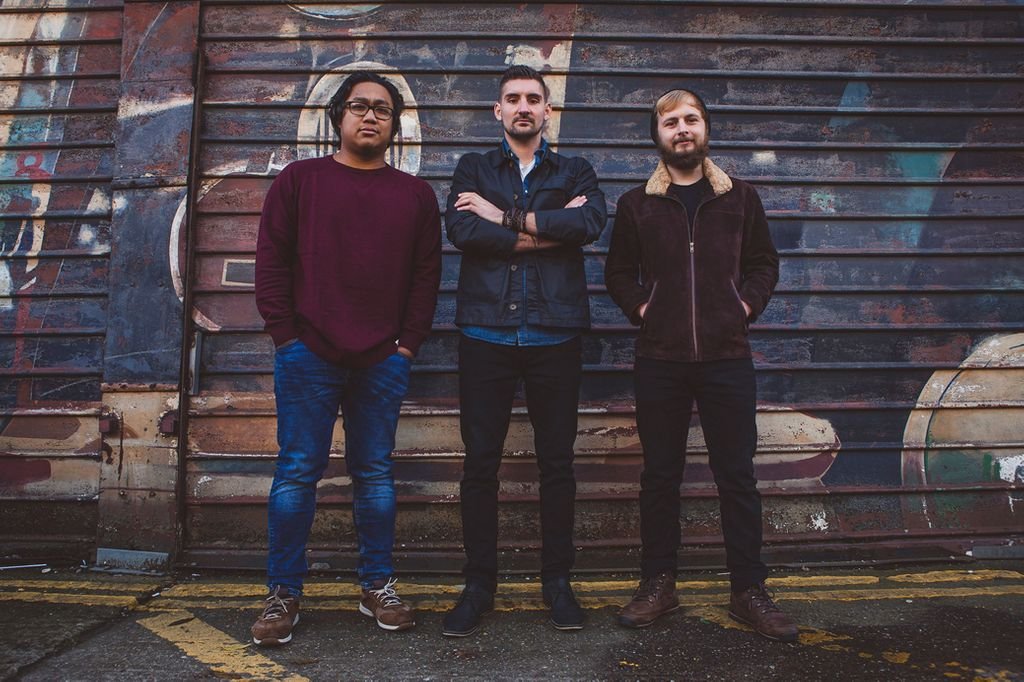 Rifferspock formed in 2016 in Coventry, UK. The members knew each other quite well after attending Nexus Christian Music School together.
The name Rifferspock comes from one of the ways the band described their music in the very early days. They were very much into riffs, then mixed that with one of their favorite restaurants called Spoons. Although Rifferspoons didn't quite have the nice ring, it got changed to Rifferspock and then they all agreed to work with it.
Line up:
Rich Taylor – Bass & vocals
Pierre-Etienne Oppliger – Guitar
Stephen Salalila – Drums
Asking Rich Taylor about influences he mentions rock, punk and metal, but with the lyrics being the most important. The Bible is their greatest influence and he quotes one of his favorite passages Corinthians 10:31 "So whether you eat or drink or whatever you do, do it all for the glory of God."
Yet unsigned, they have released an EP Our Time Is Now (2017) that comprises 6 tracks with lyrics about Christian life, accompanied by strong steady, rock riffs.
Tracks:
1."Arrows"
2. "Together As One"
3. "Without You"
4. "Never Give Up"
5. "Meant To Be"
6. "Unity"
The band is passionate about creating music and lyrics that provide a voice to influence and impact people's lives in a positive way. Ever since they started they have been gigging around their region a lot, while also playing gigs in Europe and the States.
They were a part of the "Blood On Our Hands" tour, UK 2018 alongside Vamoosery and Waiting for Ravens, from the US. Also thru this past year (2019) the band has been touring a lot including Rainbow Rock in Sweden, AudioFeed (USA), and Meltdown (Wales, UK).
I have had the privilege to follow this band since 2017, when they were still newly graduated from the university. God has been and is still forming something great right in front of our eyes. Their hearts for serving God are something unique and for every Christian rock musician to take after. Their love for people is more important than them developing their own rock star personalities. They are ready to play their music anywhere God tells them to go and doing it with such a great joy and loyalty and honesty, that people will remember them and take them to their hearts. At the same time these guys are humble and great personalities, having a lot of fun, spreading joy, and clearly enjoying what they do.
Asked about his visions about the future of the band, Rich Taylor mentions the hope to get a lead singer, since the idea has always been to be an four people act. Meanwhile he does a superb job with his rock voice, bringing us vibes all the way back from the '90s rock scene.
What's more, all of them are playing in other bands: Taylor as bassist in the progressive alt-rock band Vamoosery, Salalila is on drums in the indie/folk rock band KISH and Oppliger is developing a solo project, Pepe Music.
These guys have really given Christian music in UK their whole hearts, often teaming up to make tours together with other Christian UK bands, like Peter118.
Photos by Marc Lungley
Meltdown has through the years proved to us that the Christian heavier music scene in the UK is alive and well. The feeling for us visiting for the first time from abroad, was that we are at a platform were connections happen, witnessing the future of the scene and legends being born.
Rifferspock's EP can be bought at The Metal Onslaught and White Metal Shop, as well as found on several music platforms.