Have you ever been inspired to be part of a team??? Who are passionate about the Christian hard music scene, with being ministry minded (Preferred) or not** people, with true hearted media coverage and writing articles throughout it's all the hard music genres that have a faith in Jesus???
Then this is the hard music magazine is for you!!! The Metal Onslaught Magazine are currently looking for dedicated people on a casual, part-time or full-time basis, who are also passionate to write reviews, news and interviews within the Christian hard music scene. Experience is preferred however, but we also allow for those who are just starting out to gain experience and to those who have had years of experience.
**If you aren't a person of the Christian faith but, are passionate about heavy music, you will also be involved for roles within the magazine to help you perfect your writing and media craft**
Our desire is to represent Christian bands/ labels/radio shows and artists in a real and honest way, with this however we do prefer our articles written in a secular way, without the cussing. (Unless it's completely obvious, about the artist and their faith). To be a magazine that is able to outreach to listeners and readers within the mainstream who would never make a conscious choice to read a Christian metal magazine. However, we aim for outreach, that is not specifically aimed towards the Christian market, but to the secular markets as mentioned, while maintaining a strong connection towards the Christian market also.
These positions are voluntary based, as even myself as the owner/founder of the magazine don't EVER take a wage or profit from this ministry. So, we at ministry have NO income into the magazine.
If you would like to join our team, please contact us on:
themetalonslaughtmagazine@gmail.com
God Bless you all in Jesus name,
Christian Sullivan
Founder
My name is Christian Sullivan, I was born in Geraldton, Western Australia. I grew up in the west, before moving to Adelaide, South Australia in 1997. I then started to work in the Christian Metal scene with The Underground, on Waymouth Street that is now not active anymore, which hosted acts like Mortification, Virgin Black, Ethereal Scourge, Embodiment 12:14, Seraph's Coal and many others.
With a passion for people and the cross back in those days, I then fell away from the Lord for 14 years in 2001, chasing all sorts to gratify the flesh and back in 2015 after moving to the United Kingdom for 6 years I gave my heart back for Jesus as the Father in his still small voice, called me back and to regain my identity as for many years listened to those who told me who I should be or should NOT be and not be who I am.
I'm also part of Meltdown Music Ministries as their Head Of Marketing and Promotions while also I'm now in a place where I have been able to start the magazine through the WILL of the Father and through our hard work, we are becoming one of the most well respected magazines in the United Kingdom. Happily married to Danelle Joy Sullivan (Saul Of Tarsus) and personal proofreader, that both of us believe in the UNITY of the United Kingdom and throughout the world. It doesn't matter what background your from, which church or what you have been through WE ALL accept Jesus is Lord, by his word and spirit.
Mason Beard, the main man behind our news and article page. Well known through the scene as the guy behind The Bearded Dragon Productions and also drummer for such bands as Symphony Of Heaven and Risen. Mason tends to hang out mostly via Twitter, but this young man has been a force in written formats with reviews, news for quite some time. Formerly with Indie Vision Music, Mason has proven himself to be a major player in the new breed of writing and with a passion for Jesus and hard music.
Joe Moreaux has a passion for metal music of all genres that it shows through his knowledge of music and in his writing.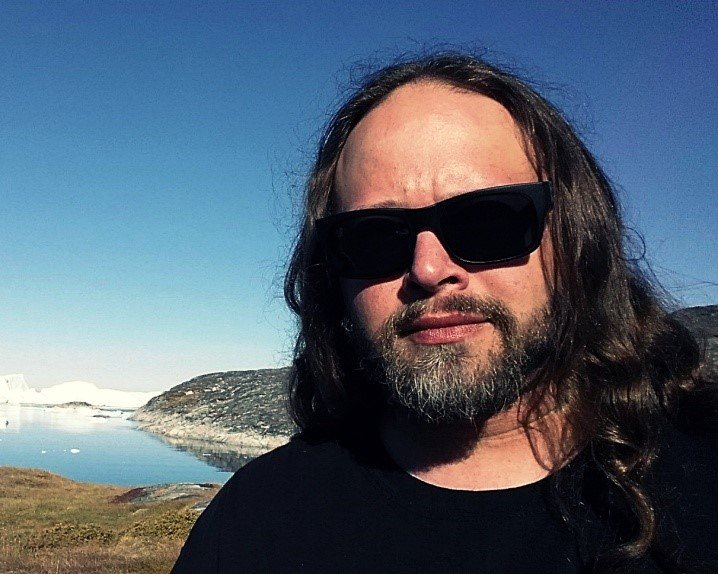 JR Rife is a dedicated husband and father hailing from the East Coast of the USA. Picking up the guitar at the age of 15, JR was the front man and co-founder of the Christian Metal band, Day of Wrath, in 1998. Day of Wrath was named for the Believer song, Dies Irae (Day of Wrath) from the album Sanity Obscure. Though short lived and with many line-up changes, JR has been involved in the music industry in different capacities for the past two decades and recently published his 6th book, General Admission – A History of Christian Metal by a Fan, with an introduction by Dale Thompson of Bride fame.
JR is passionate about ministering in Post-Communist areas as well as regions where Christianity is dwindling. When he is not at his church playing bass or leading a Small Group, JR serves his apostolic calling by traveling Eastern and Northern Europe investing in the "least of these" among many different cultures and people groups. In addition to being a graduate of Welton Academy SBS and Christian Leader's Institute, JR is also in Mattie Montgomery (For Today) Supernatural Evangelism training, BASE – Awakening Evangelism.
Aside from his photography hobby in which he mostly does nature and architecture, his portfolio of concerts and live performances is growing. JR's musical appreciation varies across nearly all genres but his all time favorite styles are Symphonic/Melodic Black Metal and Power Metal.
Greatest influences include (in no particular order): Extol, Believer, Living Sacrifice, Northern Flame, Antestor, Crimson Moonlight, Bride, Zakk Wylde, Randy Rhoads, Led Zeppelin, Spoken, Iron Maiden, Blind Guardian, Slechtvalk, and Paramaecium.
His photography and information about the books he authors can be seen at www.facebook.com/RevRife
Life verse: "Arise, shine, for your light has come, and the glory of the Lord has risen upon you." Isaiah 60:1 ESV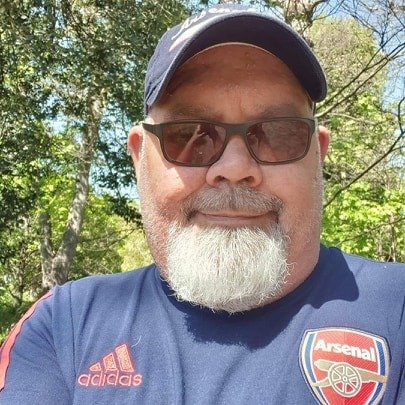 Hi there! The name's Chris and I'm a Child of God.
I was brought up in an atheist environment, but always believed that there was something or someone in the heavens above. Finally, on May 15th 2016, Pentecost Sunday, Jesus found me and lifted me up out of the pit of darkness and despair. My journey with Him has been a wild one so far, as He shapes and matures me into the person He wants me to be.
It is a pleasure to write reviews for The Metal Onslaught and to be a valued member of the team and family. You can also find my written work at Ever Metal and Metal Gods TV, the latter of which I used to lead the team of reviewers but, for personal reasons, now carry out news duties for the website's social media page.
I also write match reports for my local football team, Dartford FC, and am a huge fan of the beautiful game, following the exploits of my beloved Arsenal and Everton. Besides heavy music and football, I also love motorsport, especially Formula 1, and enjoy the more simple things in life, like taking walks (when my health allows) and relaxing with a good book or spending quiet time with the Lord.
Having been blessed by the Lord many times, I also volunteer at my local Foodbank, where my duties include website administration and control of the social media pages.
Thank you for reading my work. If you should stumble across me at a concert/gig in London or at a football match, please do pop over and say hello. I'm a shy and sensitive soul, but won't bite….hard….
We welcome back our brother Dave Kruse to the fold, who is in charge of making our band pictures look ace and with advertising. Dave is mainly known as the host of The Covenant Metal Show and the mastermind behind lyric videos for Roxx Records and other independent bands through his small business KruseFX.
We are delighted to have him back on board and for big a better things for the magazine.
We would like to introduce Miia Rautiainen from Metal House, Sweden and Christian Metalheads International.
I was raised by a mother who received Jesus when I was 6 years old. I received Jesus when I was 8 years old. When I was 9 years old, I discovered hard rock. It became part of my identity. At the same time, faith has always been there. The church I lived in was very strict and I was constantly told that these two identities could not be combined. I lived my life in two different worlds. But I always felt that God is not against the heavy, brutal music or the people involved in it. I love metal and rock. For 30 years I have spent a lot of time in the environment around concerts, festivals and on social media. I feel in my heart how much God loves the people around the music and that he is not against the music or the people who spend their time on it. The message of Jesus and that there is a good God belongs to all people, no one is excluded, no matter what some people believe. I was called by God to spread the word about Jesus to other metalheads. Over the years, God has brought me together with people with the same task, to be together and reach out with the message. Now I get to use my accumulated knowledge to raise awareness about Christian metal and I want to do that for the rest of my life.
Miia Rautiainen is one of the team that is the backbone of our magazine, vision and ministry. We are honored to have such a wonderful person on our team and we support her in every way, as her resolve for Christian metal and the magazine is second to none.
"Born Mexican but living in Poland, Alex Nomad is a happily married musician and composer of instrumental metal music. He made studies in Biblical Sciences and Literary Textual Criticism of Biblical Texts, in Hebrew and Greek. He is passionate about metal music besides anthropological & philosophical topics related with The Bible and the faith. Also he runs a Biblical Sciences project on internet".