Within the Canadian borders we are seeing an influx of extreme metal bands, laying down the groundwork for their own growing and flourishing scene, which seems to be getting stronger as years go by. Canada has seen a few great bands come out of the land from the north such as Abigail Williams, Annihilator, Rush, and Strapping Young Lad. These bands have made their marks on the world of heavy music in some shape or form.
Cruentis is currently a two-piece melodic death metal band signed under Nosral Recordings which is expanding its portfolio extensively with bands such as Enemy Of Satan, Symphony Of Heaven, Ascending King and others. Alpha & Omega is the second release from Cruentis in the form of a five track EP that is dated back to April of this year.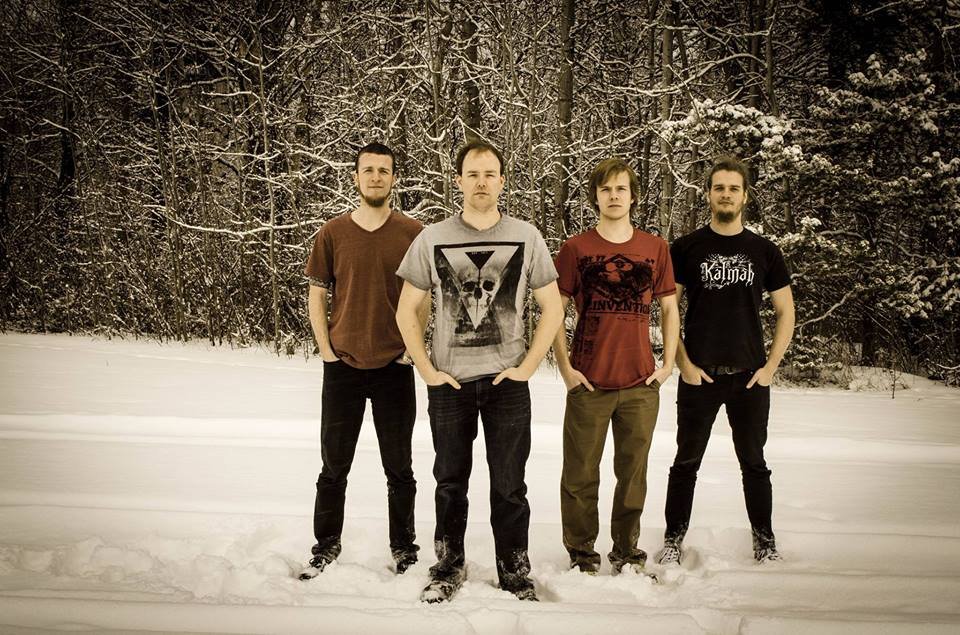 From the first track "Unbroken" starting off with a gentle piano piece to be followed up with a tight dual guitar melody, that creates the platform for their aggressive stance with melodic Viking metal tones, very similar to Borknagar but, less eerie.
"Reclaimed" finds a more doom-oriented side to the band with growling vocals, until they pick up the pace to secure the death metal sound required to bring this track forward, with speed driven guitars, well rounded guitar licks, melodies, and a drummer's double kick heaven.
Title track "Alpha & Omega" somewhat gives you a Dimmu Borgir element to begin with, in spoken word and the black metal intense, fast guitars. Strings are also used very briefly to give that bit it needs to bring it all together continuing their creative landmarks, certainly adding to the imaginations and mindset of these guys.
"All Hail Nothing" is keeping to the nature of the EP with well-balanced brutal extremes, melodic throughout, and with old traditions keep the song flowing in the course of the directions mapped out.
Finally, "Silence Of The Sands" clocking at 14:27 brings in an acoustic beauty for any metal song, more a dark ballad close to the Soundgarden, Superunknown era, but still maintaining their brooding sound with more use of strings, buzzing melodic structures, moving to the intensity that keeps the listener interested through the changes given throughout this lengthy outro to the EP.
7/10 – Christian Sullivan 2018