Over the last couple of years I befriended an unknown hardcore vocalist from India who had a passion for the hardcore scene as well as for Jesus-inspired music. Reuben came on the scene promoting his single at the time, "Strong Tower". Soon thereafter he was picked up by U.K. label and management team InPresence Records for a brief time, before becoming independent once again.
Since January 2017, Reuben changed the band's name to Reuben & The Imperium Division, and soon condensed it once again to R.A.I.D. Then in late February 2018, R.A.I.D. was picked up by U.S. label Rottweiler Records and secured a deal which will see the release of The Strong Survive this month.
Which finally brings us to their seven-track debut, that we all like to hear….
"Detonate" kicks off the album, with some blistering guitars and quite an old-school hardcore riff with rapcore shouts and a Black Flag kind of reminiscence, which gives you an overall feel of what is yet to grace our ears.
"Soul Of A Lion" surprised me, as it almost completely moved away from Detonate quicker than a person stuck in the room after someone dropped one. Thrashy elements, double kicks with a speedy delivery, shredding guitars with grinding melodies and a sick guitar solo combine to create the strength of the song in its purest form of heavy music.
Dirty funk bass-infused track "Driven" shows yet another element of R.A.I.D. which is entertaining to say the least, verging musically on the industrial sound and theme vocally, but yet still maintaining the original sound that makes the band keep with the consistency of their hardcore elements in the right-across-the-board scheme of things.
"Semper Fi" graces us with another turn towards to a more thrash driven and groove metal offering that expands the band's musical boundaries. You can see that R.A.I.D.'s influences are from larger parts of the sea of hard music. Shouts of "Semper Fi" give you recollections of the late '80s and early '90s thrash metal, fast-paced turmoil and axe cracking that follows through very nicely for what this unit is trying to present.
The more surreal track "Iron Mind" mixes the softer melodic approach as particles of their harder edge keep peering through that keyhole. A simplistic balanced tune that holds its own, but grinding post hardcore vocals keep the track in the range where it sits comfortably indeed.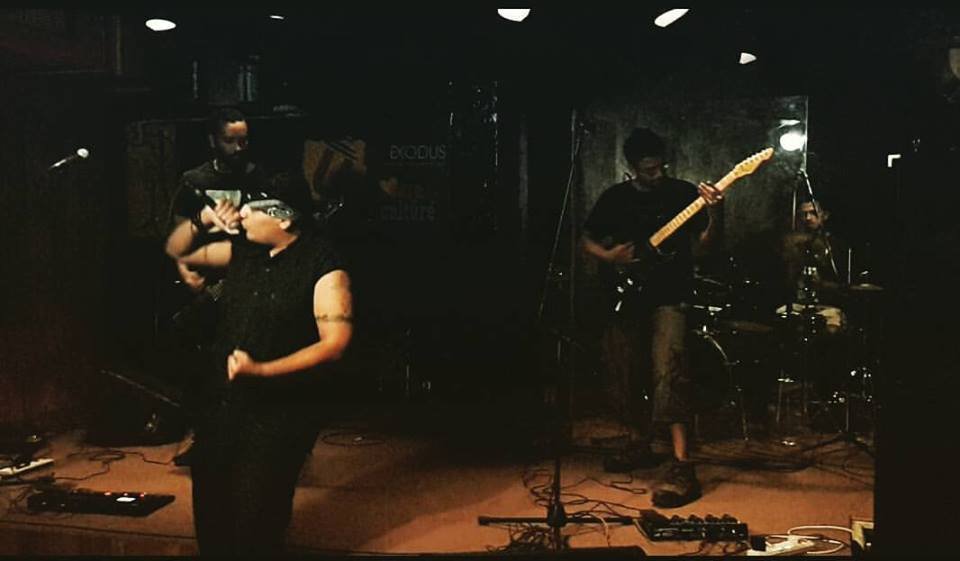 The next song we all know from the band's music video "Haymaker" is keeping the faster paced side of the album, which by this time is expected. Vocal structuring is again sticking to the rhythm and exposure that holds Reuben in a position of safety, technically I would say throughout so far, more of a metal approach has been illustrated here.
"The Beatdown" kicks in finalizing the album the way it started, reverting back to Detonate with that hardcore sound. The guitars in the beginning of the song sounded almost out of tune, which was a poor start in my books, but soon made up for it with Reuben's rapcore-like vocals and shouts and a more old school hardcore driven impact that the band delivers.
Track listing:
Detonate
Soul Of A Lion
Driven
Semper Fi
Iron Mind
Haymaker
The Beatdown
My final analysis is that this is a very strong debut by R.A.I.D. on Rottweiler Records. Over the last two years I've seen the band grow and mature into strong contenders within the heavy music world and I've been very impressed with this offering from the band. You have my vote.
8/10 – Christian Sullivan 2018