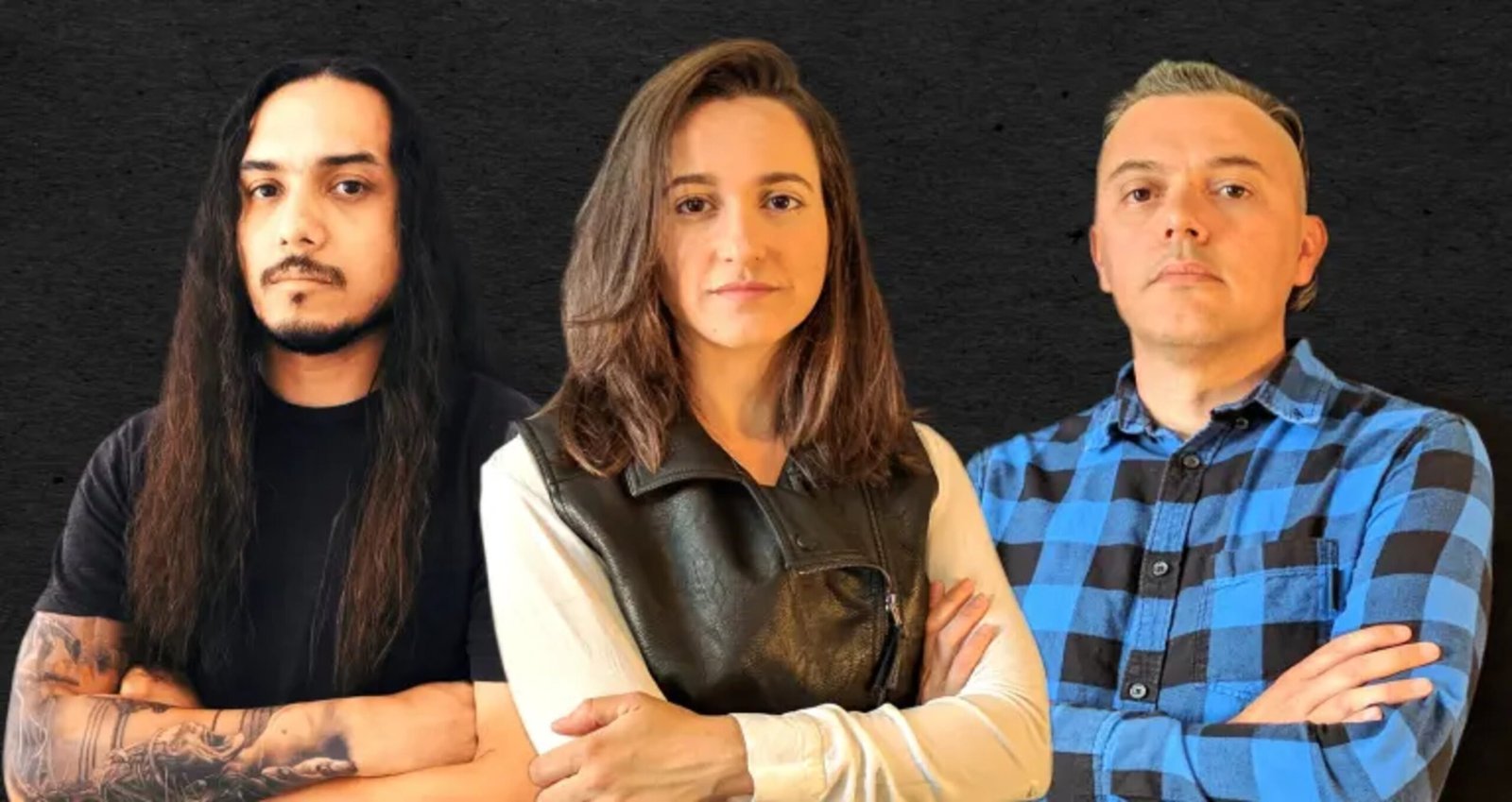 When it comes to metal music, we can all agree that it's a vast and evolved genre which doesn't just stick to the status quo. On the contrary, as metal is deeply rooted in blues, followed by rock and roll, the dynamics are unreal and span such a wide spectrum, that most other genres can't fathom any sort of comparison.
Whether you listen to death metal, black metal, power metal, glam metal or nü-metal……. the list goes on, each take on the metal genre is refreshing, genuine, gut-level and heartfelt. Whether you are an elitist, purist or whatever rocks your boat, we all probably remember hearing the cliché that it's all just noise (cue the grandparents of old), however the overall aspects reveal the true nature of what is being created, whether to cause a stir, or maybe just because you can…
Hailing from Brazil comes Krig, a death metal band which are on the eve of unleashing their first full-length record in almost a decade (9 years to be exact), entitled Anthropos, through the now Dallas, Texas-based label Rottweiler Records. If you haven't caught up with current news, Rottweiler has recently been acquired by production company Mythic Panda Productions, which is led by company founder and owner Jairus Pascale. You may read our article on that here.
Discography:
EP:
Stop the Manipulation (2007)
Albums:
Feed Me (2007)
Target: Human Mission: Destroy (2009)
Narcissistic Mechanism (2010)
Decay's Beholder (2013)
Live in Brazil (2020)
Anthropos (2022)
Tribute Albums:
Tribute (2018)
Tribute II (2020)
If you are unfamiliar with this act, they were founded back in January 2007, by bassist (now guitarist) Isaque Soares. Shortly thereafter he invited friend and current vocalist Daniel Corpse, (FOF, Mercy, Unnamed and ex- Sabbatariam lead vocalist) to join the band. Soon, in May 2007, Phillippe Levidad (Mercy and Unnamed Leader, ex-Sabbatariam) on guitars and Júnior Oliveira (Feel Burning Inside) also became members.
Tracklisting:
Anthropos
Self Control
Third Millennium Terrorism
Promiscuity Of The Body
Tribal Legacy
Measuring With My Ruler
Depravity Of Human Flesh
Anamnesis
Foolish Evildoers VI
That lineup wouldn't last very long, with Phillippe and Júnior leaving, then Isaque's wife Júlia Soares joined the band officially on bass duties, while Isaque switched to guitars.
Give or take the odd member change, the band have settled with Daniel Corpse (vocals), Júlia Soares (bass) and Isaque Soares (guitars), in which they have produced their best material to date with the onslaught of Anthropos that hits our ears with brutal and crunching madness. The album features session drummer Krzysztof Klingbein and will also include their current hit single "Self Control".
We won't give you our full album review yet, however think of the progressive black metal band Emperor, when they were producing quality music back in the days of their epic 2001 release and final album Prometheus: The Discipline Of Fire & Demise. With immense intensity and technical abilities being presented, you won't be disappointed with the new album about to be made known through Rottweiler Records.
Anthropos will be out this Friday 04/15/2022 and made available on all streaming services: Spotify, iTunes, Tidal, etc… The album will also be found on the band's Bandcamp page. No word yet, for any physical copies of the brand new album being available, however we will keep you all informed when we hear from Rottweiler HQ.