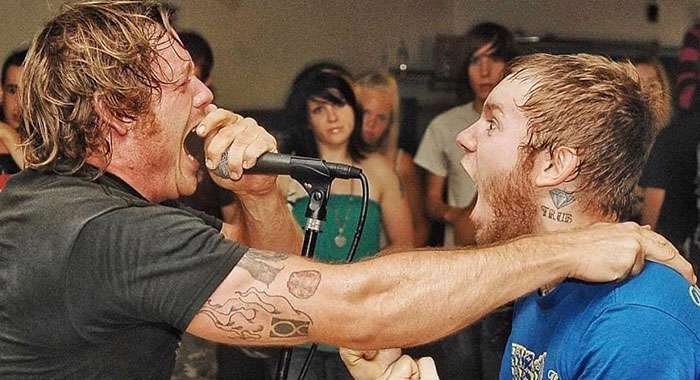 Jayson Kent Holmes of the mathcore acts Eso-Charis and The Handshake Murders has passed away at the age of 42.
Jayson Holmes began his career in Elliot, alongside his friends vocalist/guitarist Cory Brandan Putman (now of Norma Jean), drummer Matt Putman (now of Unwed Sailor), and bassist Arthur Green (now of Living Sacrifice). Elliot eventually changed their name to Eso-Charis, after recording the demo, The Plateau Green. The band recorded their self-titled debut and released it, initially via Seize the Day Records, run by Bruce Fitzhugh of Living Sacrifice. In 2000, they released their final release, a 7″ titled Setting Roots for the Winter.
After Eso-Charis' disbanding, Jayson formed The Handshake Murders alongside Brian Evans, taking influence from Meshuggah and Coalesce. In their tenure, they went through a plethora of members, released an album titled Usurper, and two EPs before disbanding in 2011.
On March 22, 2022, Jayson Holmes passed away at the age of 42 of undisclosed causes. He is survived by his parents, his brothers, and his bandmates. We at the Metal Onslaught Magazine will be praying for his family and friends. Rest in peace, brother.
Below you can listen to the Setting Roots for the Winter 7″.