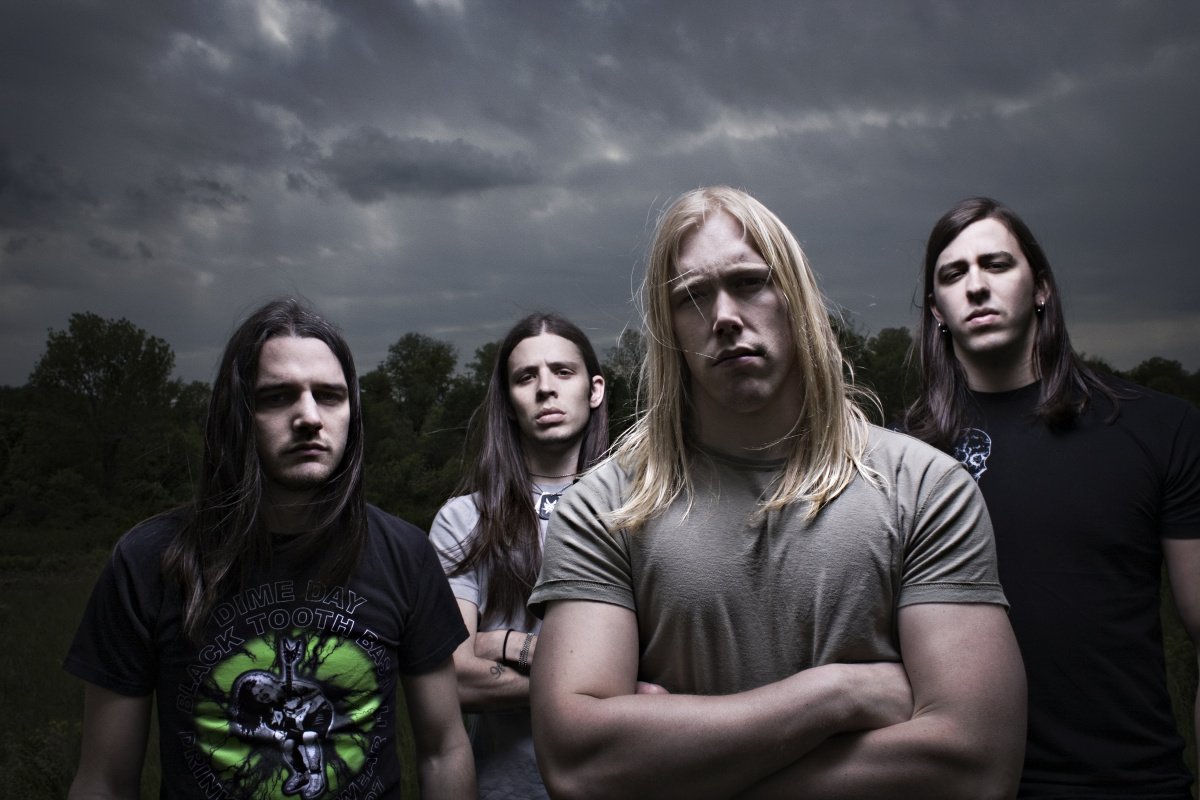 The Showdown, a melodic metal band from Elizabethton, Tennessee, who previously had been signed with Solid State Records, has announced their reunion for 2022's Furnace Fest.
The Showdown was started in 1999 as a punk rock band known as 2540. Eventually, the band progressed into a melodic metal band with death metal and southern rock sensibilities. At the beginning of their career, the band signed with Mono vs Stereo Records, which featured Relient K and Maylene and the Sons of Disaster (who also recently announced their reunion). With this partnership in place, the band released their debut album in 2004, titled A Chorus of Obliteration, which saw Bruce Fitzhugh (Living Sacrifice) as a guest performer and producer, as well as Josh Scogin (ex-Norma Jean, The Chariot) providing guest vocals.
Following the album's release, the band began working on a sophomore release, Temptation Come My Way, seeing a heavy emphasis on the southern rock elements of their previous material. The album was released via Mono vs Stereo once more and saw great commercial success from this release, including placement on Ozzfest.
However, by the time the next album – Back Breaker – was released through Solid State Records, the only remaining original members were David Bunton on vocals and Josh Childers on guitars. Three members of Demon Hunter – guitarist Patrick Judge, bassist Jeremiah Scott, and drummer Timothy "Yogi" Watts – joined the band. Touring for the album, the band played with Shadows Fall, Norma Jean, and Haste the Day, to name a few.
By 2010, the band's motivation began to slow, with Bunton stating that after they finished their fourth album, Blood in the Gears, they would disband. In 2011, they officially embarked on a hiatus, with Bunton and Childers taking the time of rest, while Judge, Scott, and Watts continued with Demon Hunter.
Now, in 2022, after over a decade of inactivity, the band has announced a reunion for the recently reincarnate Furnace Fest, which features bands of the older generations, as well as new bands. The Showdown has also announced that the lineup would be the original members: David Bunton on vocals, Josh Childers on guitars, Travis Bailey on guitars, Eric Koruschak on bass, and Andrew Hall on drums. If you would like to support the band, pick up some merchandise from this site!