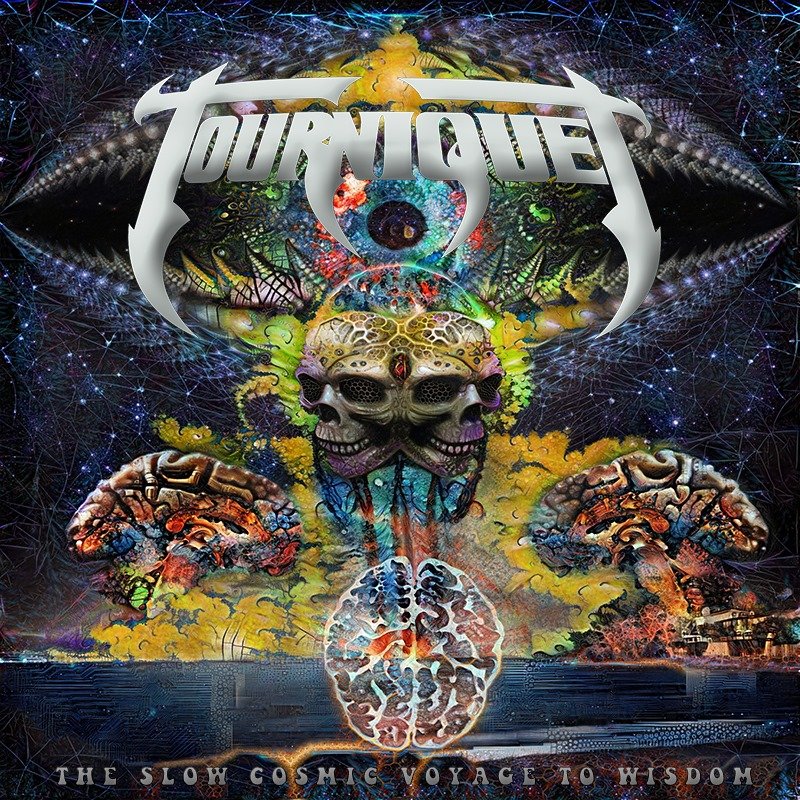 The long-running thrash metal band known as Tourniquet has officially announced their newest album – their 11th to be exact – titled The Slow Cosmic Voyage to Wisdom.
The band began in 1989, formed initially between vocalist Guy Ritter, guitarist Gary Lenaire, and drummer Ted Kirkpatrick. Ten years later, the band consists of Kirkpatrick and guitarist Aaron Guerra, who joined the band in 1994, coming and going until remaining consistent from 2008 onward.
The band over the course of the last several releases have hired on guest musicians to assist in the recording process. For instance, on Gazing at Medusa, the band's previous album, Tim "Ripper" Owens (ex-Judas Priest, ex-Iced Earth) and Chris Poland (ex-Megadeth, OHM) performed vocals and guitars respectively. This album likely will see guest musicians featured as well.
The band mentioned that the album will feature a 25-minute atmospheric drone metal track as well, which is a drastic change from the band's progressive thrash metal style.