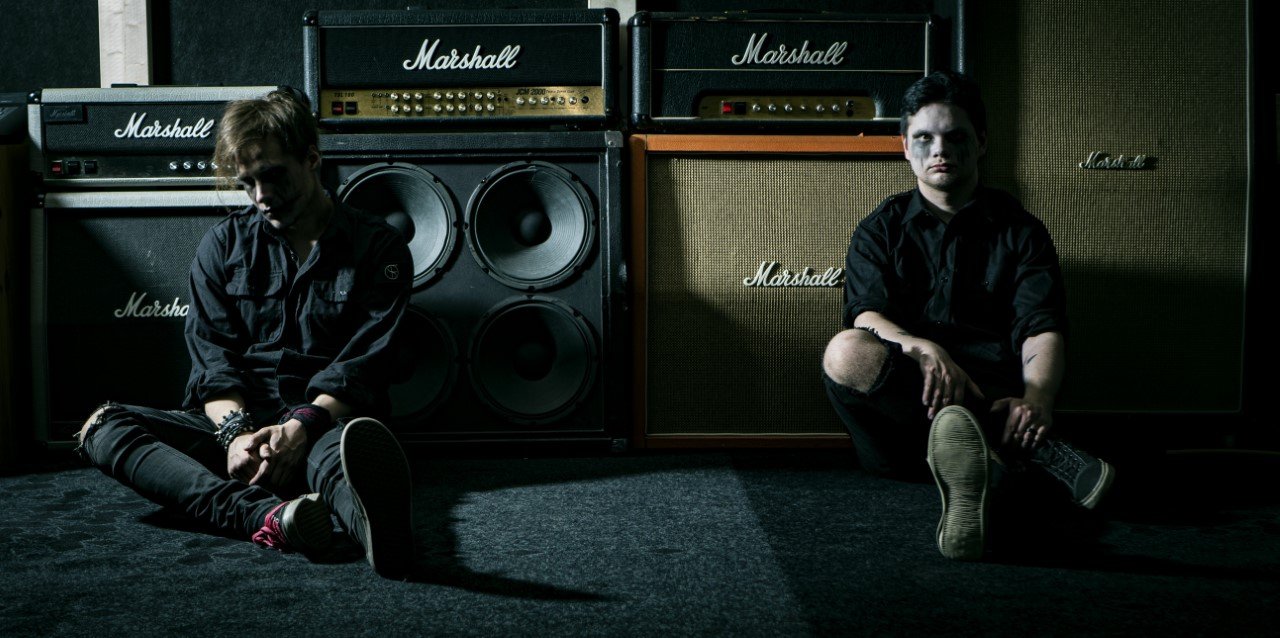 Saved From Ourselves, founded in 2009, is an alternative metal/ metal core band from Lappeenranta, Finland. The music consists from a variety of very heavy riffs and steady melancholic melodies. Lyrically the themes vary from topics about everyday life of an individual, to larger concepts about what a meaningful life is. On stage, their goal is to provide an energetic show and spread the gospel.
Line up:
Onni – Vocals and guitar
Andy – Bass
Skysails is the band's fourth release with the goal to reach out to the worldwide Christian metal scene.
Previous discography:
Demos: Empty Place (2013) and Jesters (2014)
EP: Exile of the Darkness (2015)
Album: Metamorphosis (2016)
Single: "Pyrocraft" (2019)
This is Christian metal consisting of a lot of metal core elements, a bit of industrial influences, rock tunes and melancholic melodies mixed with both clean and growling vocals. Onni's growling vocals goes together very nicely with the rest of the choruses and more melodic tunes creating a very energetic feeling.
Where the lyrics in Metamorphosis gave the feeling of being on a journey looking for a more mature faith and learning to lean on Christ, the lyrics of Skysails are more like the faith is truly found; knowing it can carry, to last in life, and has also became a natural part of the identity.
For me the music of Saved From Ourselves is the kind of music I listen to in my daily life with lyrics I can relate to. Spot on, about topics that are easy to relate to and also often evangelistic.
I previously liked the metal core vibes of all four songs on Exile of Darkness a lot. To compare with something, I hear a bit of the works of the veterans Living Sacrifice, and also The Forerunner album Victory from 2011.
Metamorphosis has a bit less of the metal core, but with brilliant lyrics that should hit a Christian or someone searching for the truth about Christ straight in the heart, like the song "Nothing But Jesus".
In Skysails all these elements meet each other. This is brutal, hardcore metal with lot of energy and a pure, spot on message. Listening more repeatedly as I often do with a new album I keep on going back to "Coward", "Colors", and "Thief & Liar". I´m sure I´ll find songs to add to my various playlists. In my opinion, all the tracks on this energetic release are well balanced and highly technically produced metal adequate to these current times.
At last summer's Rainbow Rock the band stood out, with their performance and with their energy but also for their clear love for the audience and their will to really spread the gospel.
My hopes are that with the mix of Finnish stubbornness, humbleness, love for music, their will for people getting saved, and love for their siblings in faith, this band will just stand out steady and clear in the Christian metal world.
The album is now available on platforms like: YouTube, Spotify and Soundcloud.