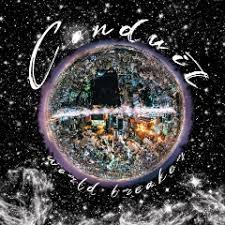 'Tis the season where new projects are breaking into the world of metal, which in hindsight is a very good thing for those searching for a fresh and lively sound. Most new bands are revisiting the music of genres past, which is creating some excitement to those who are looking for new music.
The alternative metal band World Breaker hailing from Springfield, Missouri, has just released their debut full-length album Conduit which was revealed on New Years Day.
This dynamic duo are a husband and wife project that has been around for almost a year, with Shannon Graham on clean/distorted vocals and piano, whose work is complemented with Jay Graham on guitars and production. Both of them have previously been in other bands and projects throughout the course of their musical careers.
Their brand new single "Beauty In The Rain" has been launched with a lyric video on YouTube by Stereo 27 Productions.