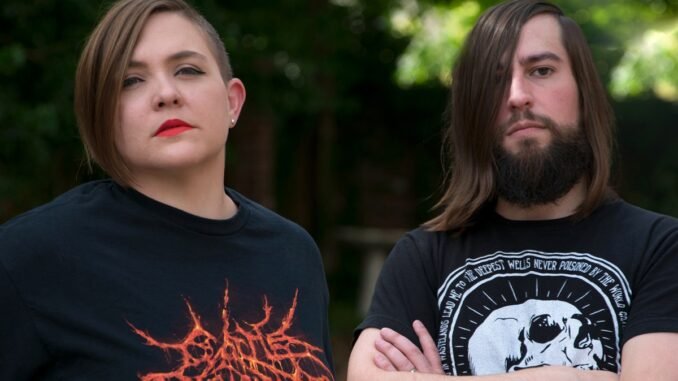 Husband and wife sludge metal band Azell, consisting of David and Courtney Napier, have created a lot of music together since their four concept EPs Black and Death in (2014) and Doom and Grind in (2015) as well as three full-length albums with slam grindcore band – now comedy metal band – Timōrātus.
The duo have also since released an electro-fused pop EP and album under the moniker of Color Crush, as they both continually expand on the creative aspects that makes them both unique in so many ways.
As many fans of Timōrātus weren't liking the new direction so much musically, they decided to form Azell, strictly for the extreme noise-driven sludge metal that would keep many fans happy, so Timōrātus could still continue its choice of direction.
Since their debut single release, "Death Control" in December 2022 and follow-up song "Battle In The Swamp" from January 2023, the group have finally announced a full-length, as of yet untitled album, is finished and ready for release. However so far there is no confirmation from the band's label Rottweiler Records as far as a date is concerned.