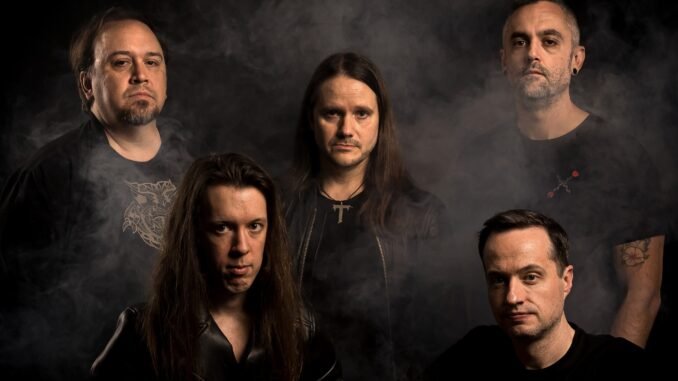 The excitement around Theocracy has been growing for some time now and I can only imagine how the band themselves must feel, with the busyness of the group over the last eighteen months or so.
Since their announcement of signing with German label Atomic Fire Records in March, and then only officially revealing this in August, alongside the group's first released single "Return To Dust" from their upcoming new album Mosaic, due out this October on the 13th, 2023.
The second single from the eagerly anticipated disc is title track "Mosaic", which hits listeners Friday September 15th on all streaming outlets, including Spotify, Amazon and iTunes.
Be ready!!!!