It's certainly been a super long time coming for this album called Eternal Reign. I mean, since late 2020 when it was announced that guitar legend C.J. Grimmark (Narnia) and Impellitteri vocal beast Rob Rock, and the one and only Martin Simson on bass duties were all going to feature in this newly formed group…
Since then, two single releases have ventured their way out to eager listeners, one entitled "Master Of All" and eponymous track, "Destroyer Of Death" in 2021. Even a failed crowdfund that year didn't stop Martin Simson and the rest of the members from writing and creating together, what could be considered as one of the most memorable albums of 2023.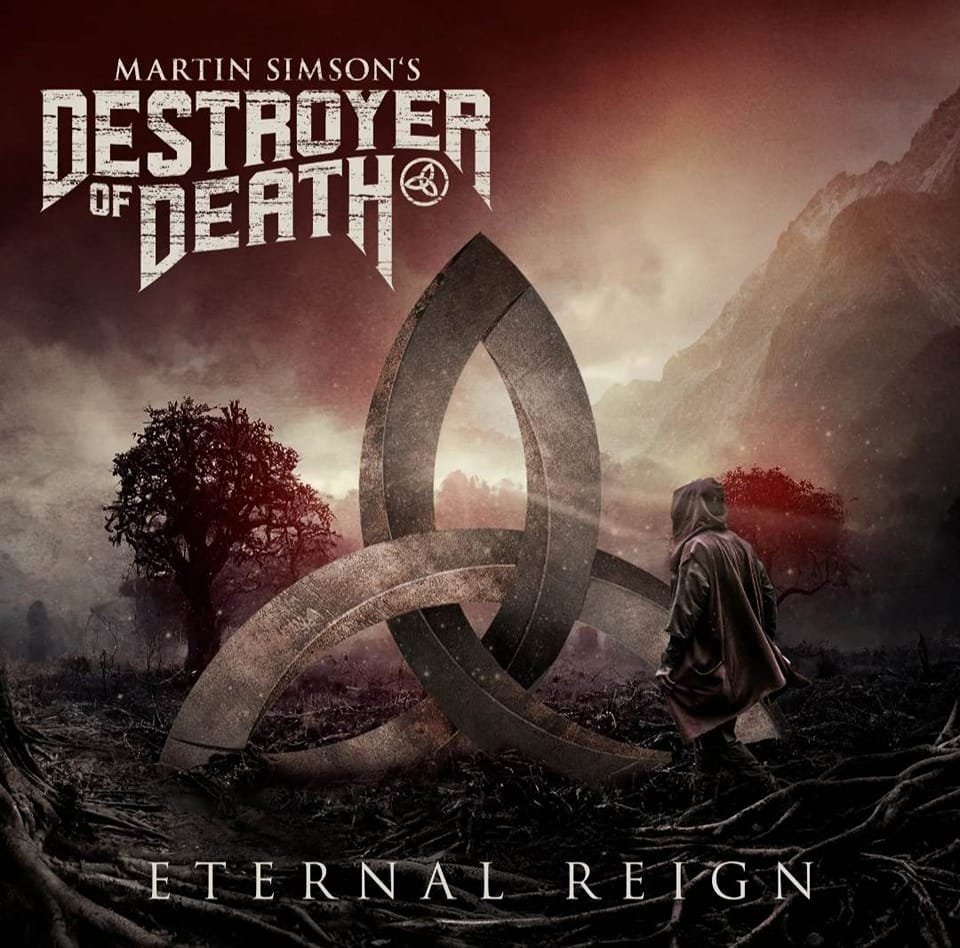 Release Date: September 29th, 2023
Track Listing:
Holy Ground
Eternal Reign
Master Of All (Extended Version)
Rapture
Never Surrender
Dragon Defeated
War Within
Destroyer Of Death (Remixed & Remastered)
Glory To The King
Master Of All (Remixed & Remastered)
LINE-UP:
Martin Simson: Bass
FEATURED ARTISTS:
Rob Rock: Lead and backing vocals
Jørn Lande: Lead and backing vocals (Master of All)
CJ Grimmark: Guitars, keyboards
Rex Carroll: Guitar solos on 'Rapture'
Anders Köllerfors: Drums
Anders Johansson: Drums (Master of All)
To kick things off is the song "Holy Ground", which starts with the stunning sound of bagpipes, and then just like that the melodic prowess of CJ is well-recognized, with Rob following suit. Definitely rock and roll all over this, chops and changes and continual licks, immerse the listener, with one of CJ's signature solos.
Title track "Eternal Reign" gives you the feeling of later Helloween with twin guitars and hints of Iron Maiden, again smothered with catchy melodies and hooks, with a well executed change, as it leads into the chorus, growing from strength to strength, with constant little solos here and there. A nice drop in tone indicates when the message is aimed at a negative manner towards God, from a sinner's point of view.
An extended version of previously released single "Master Of All", gives you the eye of the tiger, or so to speak, as the riff is very similar to that particular Rocky theme. Featuring Jørn Lande on lead vocals and Anders Johansson (Tungsten, ex-Yngwie Malmsteen, ex-Hammerfall) on drums, this track is more focused on melodic hard rock here. Still smooth and rhythmic, as most of you would hear a very Desert Land sort of guitar tone at one point, which just oozes class and is an obvious Narnia nod.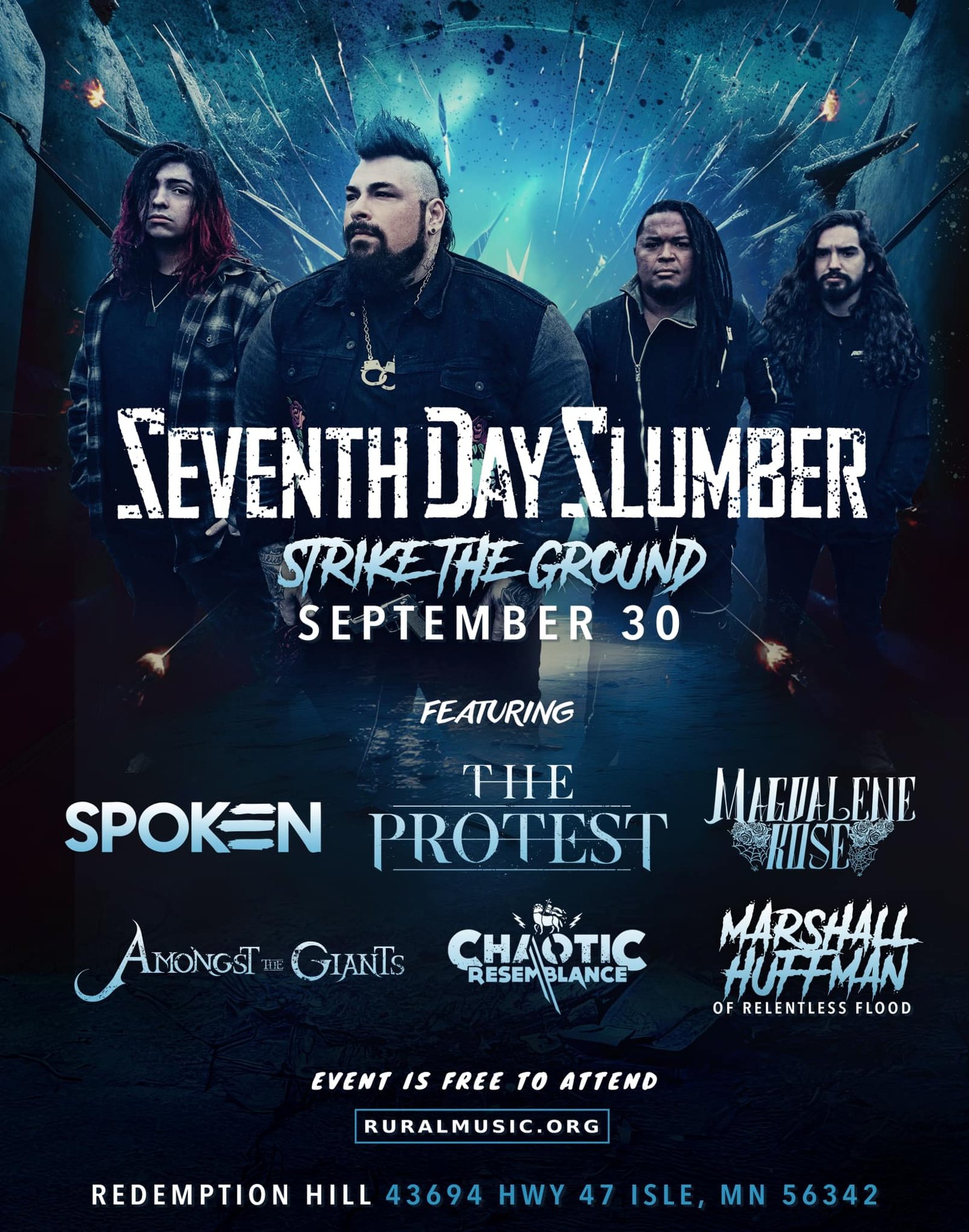 "Rapture" is the next song that graces our ears, as it continues where "Master Of All" left off, in a similar direction, the riffs grab you instantly, and it is a bit more upbeat than previous tracks as Rex Carroll (Whitecross), presents his signature solos and guitar work. The following track "Never Surrender" gives you a consistent beat that is complimented by dual guitar overlays, featuring a sweeping bridge that binds the song in more than a single place, again, very hook-ridden and harmonious.
"Dragon Defeated" gives you the sense of a slower and more EPIC feeling of progressive metal and brings to mind a late '70s feel as well. The pace is certainly not like the rest of the album, but embraces you with moments of delightful well-timed double kick, melodic structures and that magical synth goodness. Plenty of chops and changes make this song more unique that you might realize.
We all get to experience that "War Within" and the creative juices are continuing to shine, even at this point around three quarters through, continuing with a slower rhythm section and standard, the inclusion of solos keeps the single exciting, as it then leads into their first released and now-remastered single "Destroyer Of Death". I think we all might know this song by heart, possibly the most power metal song of the album, with amazing licks, strategic elements and a blistering solo, the song is still a personal favorite – however, I'm sure you'll not be able to choose.
"Glory To The King" in my books finalizes this journey, as of course we know that this isn't the last song on the album, however, why cover the same song again?? "Glory To The King" ends with slow hard rock, something very simplistic, but not below par, to say the least. The track carries through with such timing and precision, and to just hear those continual solos, I mean, you could listen to them all day.
Overall, a fantastic album by the boys. Certainly, Eternal Reign is well worth the wait. When you have the talents of Rob Rock, CJ Grimmark, Anders Köllerfors and of course Martin Simson. You definitely don't want to miss this journey.
Christian Sullivan – 9/10, The Metal Onslaught Magazine.
Oh go on then, you twisted my arm. The remixed and remastered version of "Master Of All", will bring you to your knees in such a dynamic and powerful display of musicianship, sound and glory, that it completes the album on an ultimate high.
Just sayin'….