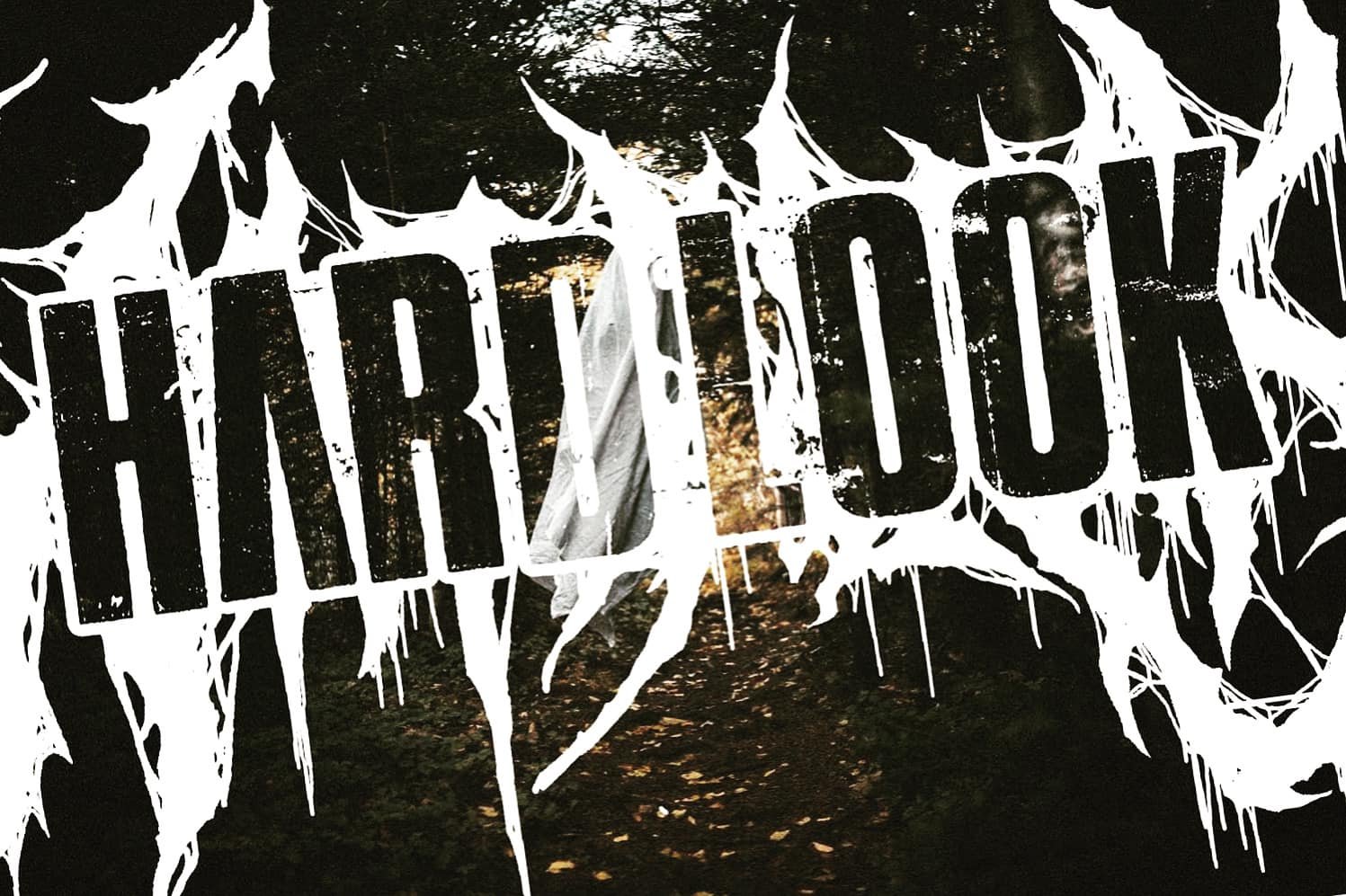 Deathcore has been growing very rapidly over this last decade or so, especially over the last three years as the likes of Impending Doom, Suicide Silence, and a few others spearheading the genre. Some notable upcoming bands have been Voluntary Mortification, Blue Fire Horizon and Hard Look.
Hard Look is headed up by Christopher Johnson who has been tirelessly working on his craft since 2020. With a total of five releases to date not including singles, this solo project has just released a sixth effort, the EP entitled Omnexus, earlier this month.
Track Listing:-
Beyond The Eye (Ft. Dustin Higginbotham)
Roots Like Veins
Pneuma
Vampires among Us
Completion of Sanctification (Ft. Connor Luttig, Voluntary Mortification)
This new five-track EP offering begins with "Beyond The Eye" which features Dustin Higginbotham. The song starts off with a pleasant piano sound, that develops into a melodic manifesto, then abruptly erupts into brutal chaos. A genuine blend of melodies and intenseness can be found here, which is the perfect opening for the EP, displaying also an industrial and electronic feel.
The first-released single from the EP "Roots Like Veins" takes hold with yet again both the melodic and brutal aspects of deathcore. This track is living proof of how this man has developed into a force throughout extreme music of Christian ethics. The drums however are somewhat overpowering, I feel a need they should tone down just a fraction for the proper level of impact this track deserves. But a wonderful finish with dual melodic guitars gives a purely perfect ending.
"Pneuma" is up next with the more electronic side of the project, an instrumental featuring the old '80s clapper sound used in house and electro music, to show the listener that Hard Look isn't just a one sound kind of project.
The second-released single "Vampires Among Us" follows suit, as the evenly used blend of electronics, hard guitars, and guttural vocals, reveals the more industrial element of the artist – and still retains some melody. This one stands as a solid tune.
The final track "Completion of Sanctification" features vocal beast Connor Luttig from Rottweiler Records juggernaut Voluntary Mortification. Slower and still melodic, this track concentrates more into the brutal side of Hard Look – not hard and fast and intense, but maintaining a consistent flow that old school hardcore fans can delight in, immersed in the old kind of melodies from the '90s era.
Overall, this project is a good solid effort from Christopher Johnson of Hard Look, certainly displaying his creative qualities. Production was pretty good, I would say that would be the only slight downfall, however the man likes what he does and I'm glad he keeps doing what he does.
Christian Sullivan 6/10 – The Metal Onslaught Magazine
https://hardlook.bandcamp.com/album/omnexus