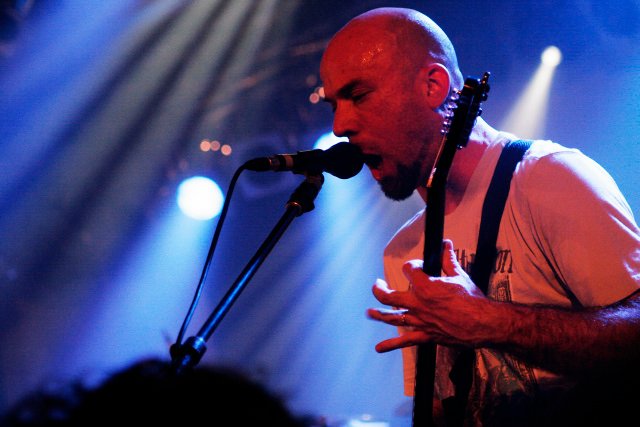 It's been a whirlwind of emotions across the metal world over the last few months, especially with the passing of Kaleb Luebchow (War Of Ages), Michael Bloodgood (Bloodgood) and Ted Kirkpatrick (Tourniquet).
Tourniquet have been the staple for many metal fans since their humble beginnings in Los Angeles, California in 1989 with Guy Ritter, Gary Lenaire and Ted Kirkpatrick. With a span of ten studio albums, two live albums, one EP and four compilations, the band spoke to many in a way that reached the heart of Christian believers and also for animal rights.
Since the sudden death of Ted last month, many fans were left wondering, making assumptions, and speculating about the release of the new works that Ted and long time guitarist Aaron Guerra were currently writing. However, today Aaron put it all to rest and this is what he had to say:
To everyone who posted kind words and thoughts & prayers after Ted's passing, I appreciate every single one! It's been a tough time, the outpouring of love has definitely been comforting, so thank you all so much!

Tourniquet fans – I need to address the last album that was being worked on as I have seen numerous discussions, speculations, and messages concerning it. Unfortunately, we all will not have the pleasure of hearing what was being cooked up. The details of how much was done or where any recordings were at are inconsequential. Bottom line is this, there is only one person who could ever have completed this project – and that was Ted.

Aaron Guerra
The final chapter of the band Tourniquet is now finally written and put to rest. We at the magazine want to take this time to thank every single musician that has given their heart and soul to the Tourniquet legacy. You have touched all our lives with your music, hearts and being yourselves in the process.
We love you and honor you all.
Ted Kirkpatrick – drums (1989 – 2022)
Guy Ritter – vocals (1989–1993)
Gary Lenaire – guitar, vocals (1989 – 1996)
Erik Mendez – guitar (1990 – 1993)
Victor Macias – bass (1990 – 1996)
Luke Easter – vocals (1993 – 2015)
Aaron Guerra – guitar, vocals (1994 – 2003, 2005 – 2022)
Vince Dennis – bass (1998)
Steve Andino – bass (2002 – 2008)
Les Carlsen – vocals (1993, 2018 – 2022)
Andy Robbins – bass (2017 – 2022)
CJ Grimmark – guitars (2019 – 2022)
Former Live Musicians
Jason Robison – vocals (2017 – 2018)
Max Dible – guitars (2018 – 2019)
Session musicians
Mark Lewis – guitar (1990)
Deen Castronovo – vocals (2018)
Tim "Ripper" Owens – vocals (2018)
Chris Poland – guitar (2018)