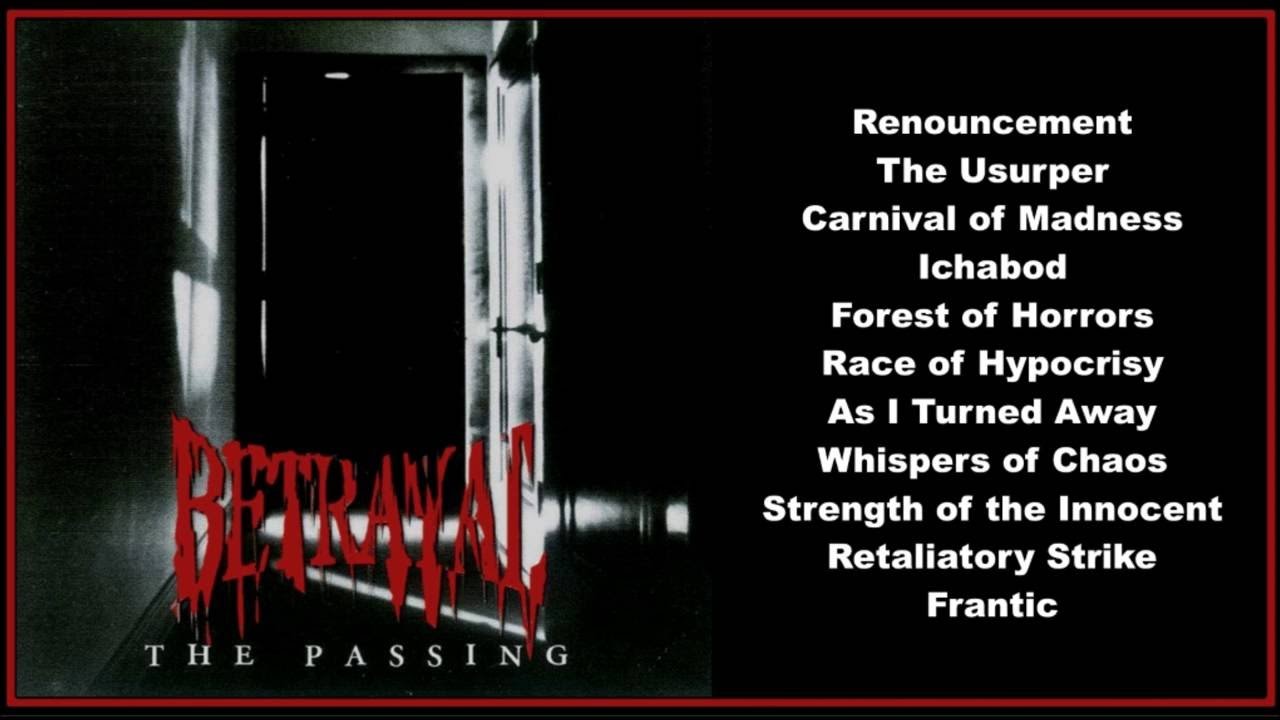 As our series nears to an end, this gig represents an important part in Betrayal history both professionally and personally. This is an incomplete show but shows the band performing quite a few songs from our upcoming second album The Passing (which would be released two months later).
I am not sure who filmed this show, but it was the early 90's and video cameras had a lot of weird effects to play with, and this person used them quite a few times which can get a bit annoying at times.
A couple of interesting items to note about this show. Once again it was storming outside (why was it always raining when we played), but it was a fun show. Nicene Creed and Wicked's End opened the evening. As mentioned above we played a lot from yet unreleased sophomore album including Ichabod, Whispers of Chaos, Frantic, Retaliatory Strike, and a special performance we only did this twice (I think); we played the FULL epic story and performed Escaping the Altar and Forest of Horrors back to back as one piece! Proto-Prog metal anyone?
Something of personal history, if you look at the video at 39:15 you will see a woman in a white shirt and brunette hair sitting stage right next to Bob McCue. It was the first night I met this woman in person (being introduced by Bob's wife) and in 2023, we will have been together 30 years as a couple (married for 28).
Setlist:
Assassins in the Midst (beginning cut)
The Invitation
More Faith Than Me
Ichabod
Escaping the Altar/Forest of Horrors
Chris Talk (cut)
Whispers of Chaos (last verse only)
Frantic
Retaliatory Strike
After Show Ministry
Hope you enjoy this! One more to go….
Chris Ackerman