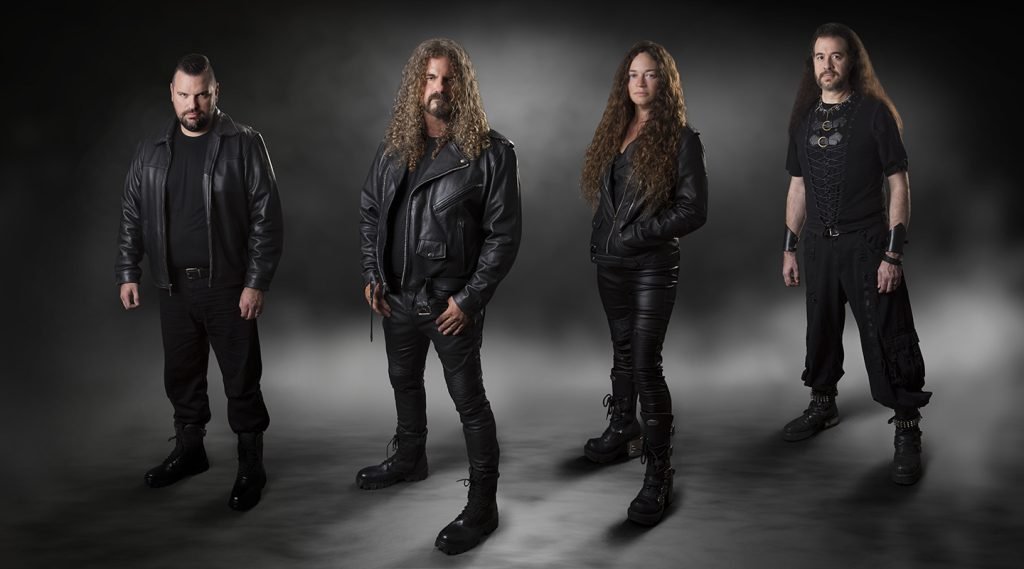 Seventh Servant is certainly a band that most people haven't heard of in one way or another. Even if the band began all the way back in 2006, not much has really been spoken about them until now. Founding member John Greely (vocals/guitar) mostly known for his time in Iced Earth (1991-1992), decided to bring the band together to share his faith in Jesus Christ. Joining him is Ginger Greely (née Sizemore) (bass), Shawn Walker (drums), Miah Lajeunesse (lead guitars) and Marinos Tokas (keyboards & piano).
After 15 years in the making, The Tree Of Life will soon be unleashed to the masses, through the Los Angeles-based label Roxx Records, which has been creating such a stir, not only in Christian metal circles but, in the mainstream alike.
Scheduled to drop on the 23rd of September 2022, The Tree of Life will be released in a beautiful double LP gatefold edition, with beautifully designed artwork, and containing full lyrics, on a very limited run of colored vinyl, as well as a black vinyl version. The release will also come as a two-disc limited edition CD version, where disc 1 will feature the whole brand new album, while disc 2 will feature the complete album in a completely voiceless, instrumental edition.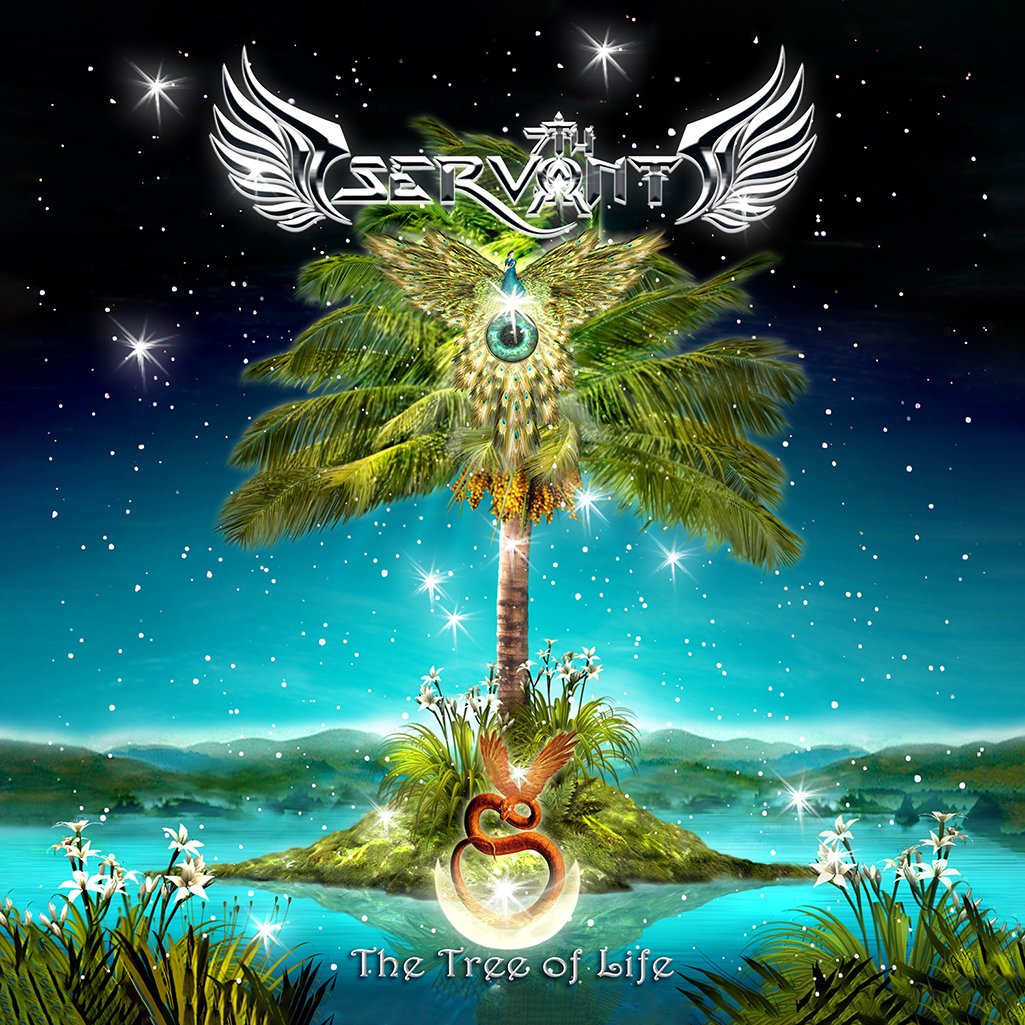 Track Listing:
Revelation (4:39)
The Almighty One (5:49)
Forevermore (7:58)
Tree Of Life (6:41)
Whitestone (7:26)
Jezebel (8:39)
Open Door (16.03)
Dialogismos (2:15)
Now before I really get into this review, we must all remember that The Tree Of Life is a concept album based on the first three books of Revelation in the Bible. If you are wanting to hear more about the longevity of the band and upcoming albums, then please tune in on Friday at 6pm (PST), 8pm (CST) and 9pm (EST) on TMO Online Radio LIVE365 or Spotify to hear John Greely being interviewed about the follow-up albums to come.
Firstly, when you are greeted with the opening track "Revelation" it just hits you in the face, with a bombastic clarity and slightly overpowering bass drums, and it's immediately obvious what impact that the band is wanting to give the listener with their sound. My first thoughts are that any musicians hearing this, should be taking note with production quality and sound on what they themselves would like to offer their own fans. Melodic, majestic and featuring a great use of keyboards that deliver a monstrous inclusion to John's unique vocal range, and you'll soon notice that lyrically it is word for word from the Scripture in Revelation 1. Certainly don't expect normal poetic like rhyming that is know in songwriting, however John vocally delivers.
"The Mighty One" continues from Chapter 1, verse 7 and explores some dual guitar sounds in progressive power metal. You'll also notice the length of these tracks as the album continues on, especially when you get to the song "Forevermore", which is as catchy as heck and most notably their singles "Jezebel" (8:39) and "Open Door" (16:03). The song "Tree Of Life" slows the tempo down a tad, yet however still maintains the drive and musical theme and reveals many facets of their unique songwriting.
"Whitestone" follows in next with a slow start again, until they continue their journey through the Word Of God. Following the trend of the previous track "Tree Of Life", in just the melodic aspect, but with blistering solos and layered guitars that give this selection the life it needs. The single "Jezebel" is probably my favorite song on the album, which features fellow former Iced Earth and Judas Priest vocalist Tim "Ripper" Owens. To my knowledge, I believe this is the 2nd or maybe 3rd contribution to a Christian metal album that I'm aware of, by Owens – but I could be wrong.
John and Tim work in harmony together on this song and they blend beautifully vocally which adds to the dynamic quality, especially with a high powered vocalist such as Ripper. A lovely touch again with layered guitars and you can practically hear the enjoyment, musically speaking, from the band as they performed this in the studio.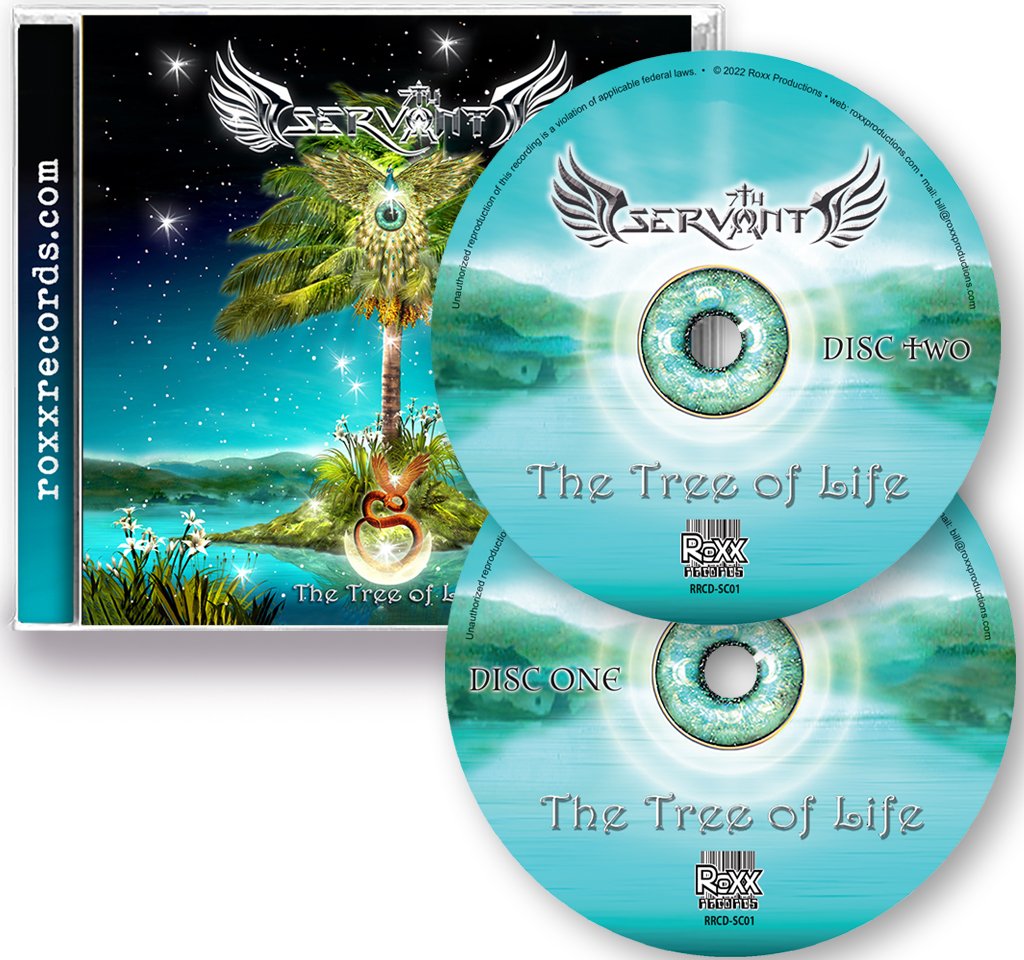 Now when "Open Door" presents itself, you know that you're in for a long ride as mentioned earlier, but if I remember rightly, Veni Domine released their debut album Fall Babylon Fall (1992), with a track called "The Chronicle of the Seven Seals", which clocked at a whopping 21:21 time scale. However, we aren't comparing songs as they both have a 30 year gap between each other, even though style-wise, they can be compared to a point. "Open Door" does carry itself well through the longevity of the track, maybe not quite as epic and constantly changing as Veni Domine way back then, but it withstands its lengthy lifespan anyway.
To finish off The Tree Of Life, "Dialogismos" comes in as an instrumental with piano and electric acoustic guitar which ends something that, I'm guessing will find its way to many listeners across the planet.
So, now the verdict. I highly enjoyed this album. Strong delivery musically and vocally, the collaborations were perfect. I do expect these copies to be sold out, once released to the public.
Pre order NOW at www.roxxrecords.com
Christian Sullivan – 9.5/10. The Metal Onslaught Magazine.