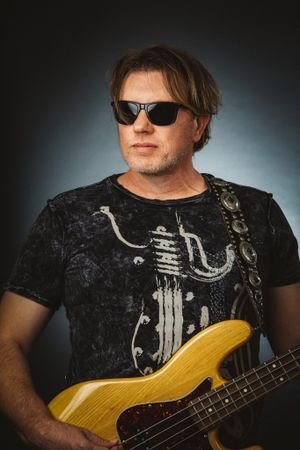 One of the earliest memories of my indoctrination into the realms of Christian metal brought me face to face with a band called Faxx, who went on to become known as The Brave within just a few short years. They were headlining a local show with two fairly well-known bands from the area. I had never heard of Faxx and for the life of me couldn't understand why they were the headliner. I was present for the band's soundcheck and with the first song they played I suddenly understood why.
Thirty-plus years have passed since that time and the band has gone through many trials and tribulations with numerous line-up changes, including one that occurred with the passing of drummer turned vocalist Randy Roberts. They have released four albums to date, their critically acclaimed debut Battle Cries, the heavier and more blues-driven follow-up, Trust, the album Rise which saw the band attempt to carry on with a female vocalist, and their latest offering Evie's Little Garden, which features founding guitarist Stayce Roberts, taking over the vocal duties, and the return of original bassist Malcolm Paris.
I recently had the great pleasure of sitting down with my longtime friend Stayce Roberts and my co-journalist Christian Sullivan of The Metal Onslaught Magazine to discuss the band's eponymous return with an album that is most likely to be chosen as album of the year by this journalist. Discussing the obvious as well as the genuine need-to-know questions, the sometimes embarrassing details of the past, and plans for the future, the following is an earful of all we desire to learn.
Conducted during the annual Haunted House of Metal on Halloween night 2021, where my band Shroud was invited to play this year, we had a great time chatting and also managed to throw in a couple of stripped-down tunes from The Brave with Stayce handling guitar duties and myself on vocals. Hope you enjoy!
​
-Priest