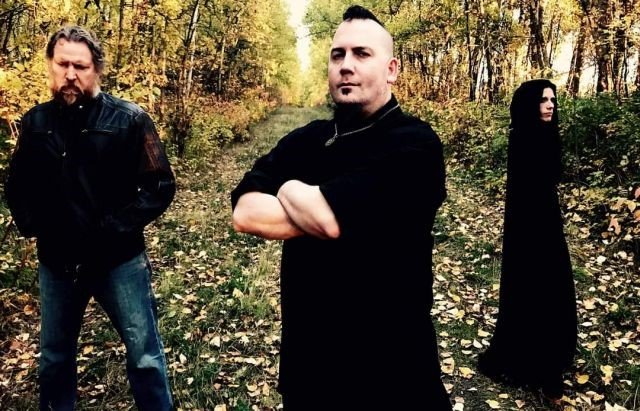 For most of us the last time we heard anything of Canadian Gothic extreme metal band The Beckoning was back in 2018 when the band was previously signed to now defunct extreme metal label Nosral Recordings with their final recording The Desolation of War (2017).
For quite a long time now the band had completely diminished until founding member Roydon Turple who had quit music to focus on his walk with God, found that he was leaning back into the music he loved. He was enticed by the idea to create something new, but it wasn't until earlier this year that Roydon decided to resuscitate the band back to life with his wife Meghann Turple and band mate Eldon Loewen with a brand new 4 track EP entitled Sanctuary, which is scheduled for release on CD on the 3rd of September 2021, through their new current label The Charon Collective.
Digital downloads of the EP are available via Bandcamp that delivers a blend of operatic and deathly growls, a backdrop of melodic and crunchy guitars that produces similarities to Cradle of Filth and early Therion.
https://thebeckoningcanada.bandcamp.com/album/sanctuary