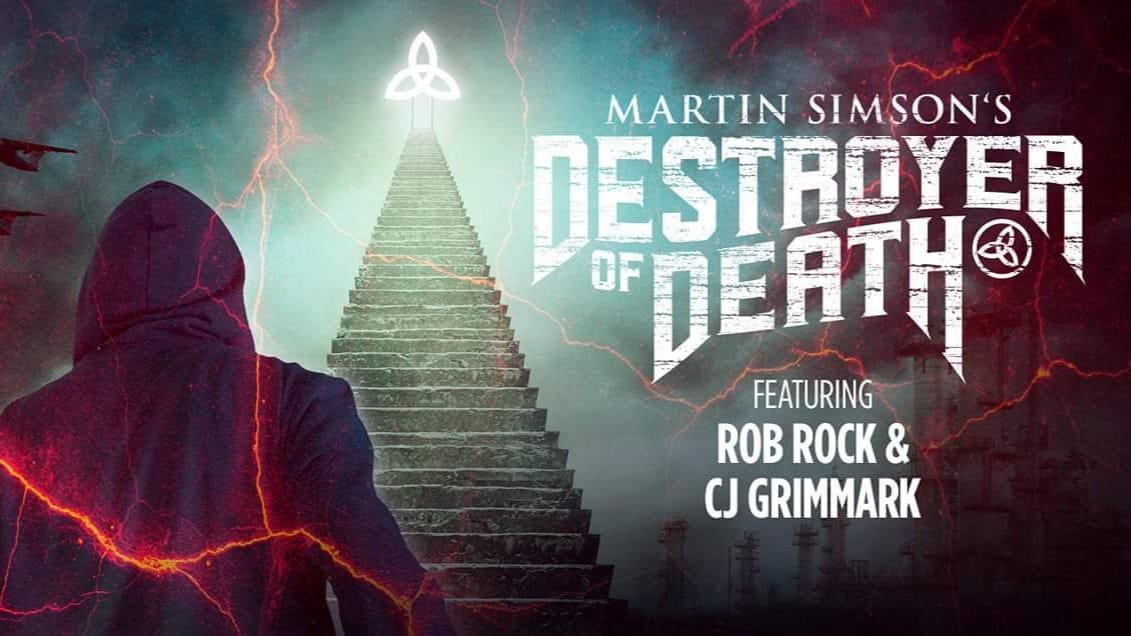 I remember coming across Martin Simson as a fellow interviewer, reviewer and online magazine owner from the Pure Metal Fan Magazine. We as a magazine ourselves have collaborated with this fine man a few times as he stretches out his passions for classic, progressive and power metal. When we heard that he joined forces with vocal beast Rob Rock (Impellitteri, Angelica) and guitar giant and specialist C.J. Grimmark (Narnia, Divinefire, Saviour Machine) and with Martin himself on bass duties, in the new group Destroyer Of Death, we knew something special was going to take place.
Scheduled over the next couple of days, the collaboration will be releasing their first single, promptly titled the same as the band's name, "Destroyer Of Death". The song oozes melodic raw power, as Rob Rock's vocals are complimented with inspiring riffs, keyboard elements and CJ's blistering prowess on guitar and thought-provoking solos, you can obviously hear his ultimate trademark sound which creates much excitement for the effort that he keeps delivering.
Overall, the single is a well-structured and balanced delivery of which I can honestly say that, when you collaborate with such a high-level quality of professional performers, with those with such passion for what they do, it's no surprise to me on how stinking good the following track is.
Christian Sullivan 10/10 – The Metal Onslaught Magazine