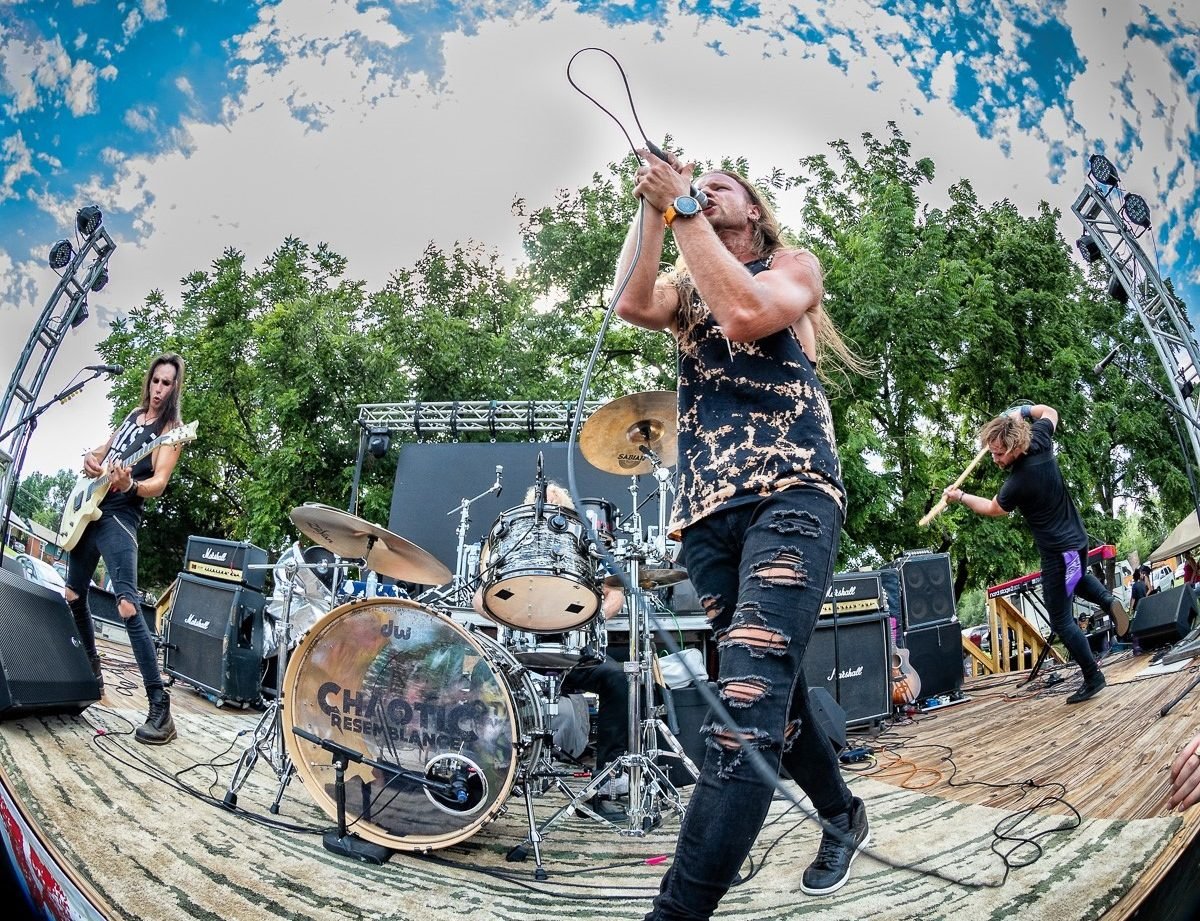 When you think of metal bands around the globe making a mark in 2020, you consistently think of bands such as Sepultura, Stryper, Machine Head and others in the limelight, that have become such forces in their own right as musicians.
One band that IS building their strong foundation and taking on the world in 2020 is Chaotic Resemblance. Since their 2018 release of the band's third full-length album Covenant, they have elevated themselves to the big time with their brand new single "Unto The Lamb" released 5th November 2020, featuring Oz Fox from Stryper.
The hardworking touring act has persevered tirelessly in their efforts and growth in maturity, with their resolve in professionalism and an honest upfront persona, which can be difficult to maintain in an industry that can be often brutal but, yet satisfying for all involved.
Shortly after the release of the band's new single, longtime drummer and friend John Walter Jakway III has decided to part ways from his fellow brothers in Chaotic Resemblance. He has no regrets, nor any bad blood towards the remaining members Travis McConnell, Logan Ellis and most recently the official inclusion of long-term stand-in Issac David on bass duties. John had decided to leave the band due to, in his own words….
I'm exiting Chaotic Resemblance. This is not a message of sadness, rather a celebration of my time with them and an amicable conclusion, full of love and fellowship. Let it be known that there's no animosity, no bad-blood; in fact the brotherly love, openness between each other, and representation of Jesus is ever present. I'm exiting the band because my life at home is going in a different direction and it's my choice to tour less. Over the course of the this year I've discovered how important my work is to me; as is time with my Wife, who's been unendingly supportive of me chasing this dream.

John Jakway III
A new chapter dawns for the current trio and for John, may we fondly remember the great times and the amazing contributions everyone in the band has sacrificed and worked hard to achieve. Here's to the new season for Chaotic Resemblance…..
Each purchase of the brand new single "Unto The Lamb" will go towards Oz Fox and his ongoing fight with his health. Get it at all digital platforms.