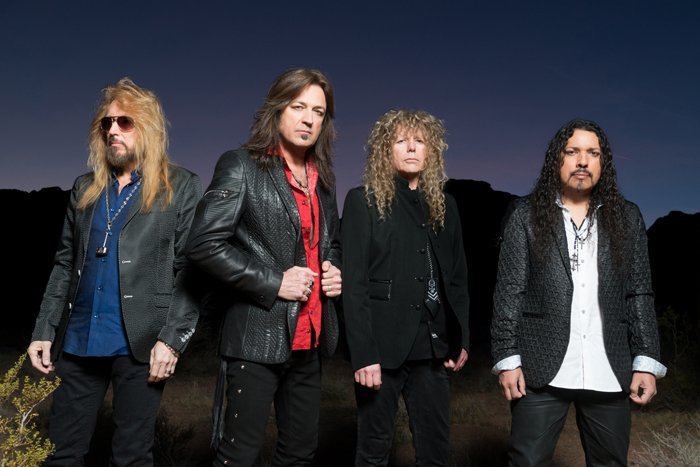 The band that has gained more followers and fans since their initial disbandment in 1993 and then officially reuniting in 2004 after some reunion tours in between, have by no means been slouches since.
When the controversially-titled album God Damn Evil arrived in 2018 with brand new bassist Perry Richardson, after the departure of Tim Gaines, they have moved towards a bigger and wider spectrum that has made the band what it is today.
Earlier today Stryper have announced their brand new album title and album art entitled Even The Devil Believes. The newest direction has been described as heavier than what they have achieved throughout their career in the past but, in saying that, it is well needed and the aspects of the band are complete.