By Martin Simson,
When I first heard that Narnia was reforming and recording a new studio album in 2014, I was downright elated. I've been a fan since 1998 and the idea of a new album was absolutely thrilling. The end result was 2016's much acclaimed self-titled effort. Fast forward to January 2017. What started as just the beginnings of one song written in a small room in California, has become the masterpiece we now know as From Darkness to Light.
This album takes the growth that began on the previous album and brings it to fruition. The band chose to take some risks, and boy did they ever pay off! From an overall heavier guitar sound, to progressive time changes, to classic double-bass power metal, to atmospheric hard rock — this disc has it ALL.
Let's dive into a track-by-track breakdown.
The opener, A Crack in the Sky (available now on all digital platforms), hits like a freight train flying down the track. The main riff has a heavier edge than you'd expect from a Narnia song, with an interesting time signature. The chorus is powerful and the solo is blistering, as would be expected from shredmaster CJ Grimmark. A great choice for the opener.
You Are the Air that I Breathe is up next. With a riff reminiscent of AC/DC, the band brings things back to a straight-ahead approach. This is my pick for "radio song" for this record. Another catchy chorus that's sure to get stuck in your head. Easily digestible for the masses.
In the third spot we find Has the River Run Dry?, a mid-tempo rocker with a big chorus and a slow, tasty guitar solo — possibly my favourite on the album. Not every great solo has to be fast, you know :). A solid tune that should stand up well over time.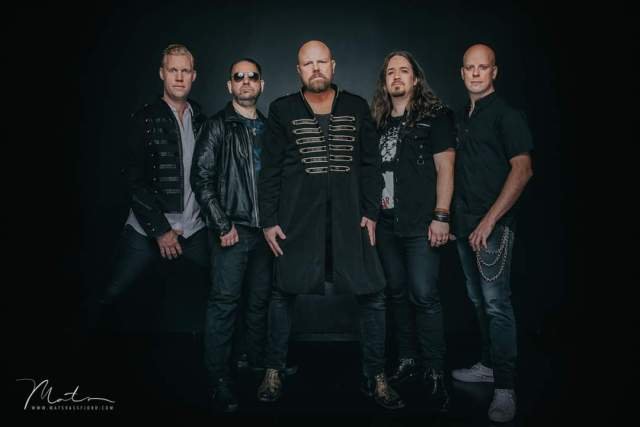 Track number four, The Armor of God, starts with some creative synth work then blasts into double-kick power metal glory. Fans of the band's neoclassical roots will be delighted with this tune. With one of the best choruses on the album and TWO blazing solos, this should be a favourite with most fans. Another fantastic track reminiscent of I Still Believe.
If you're not willing to have your face melted off, skip MNFST. A cool synth intro gives way to one of the most massive metal riffs ever created. Probably the heaviest song on the record, Grimmark's four rhythm guitar tracks really cut through. Bold lyrics resonate throughout, especially on the chorus.
A little over halfway through, the real fun begins. While the first half of the song is a killer 80's style rocker, the second act takes us into prog-metal territory that would make John Petrucci grin. All that, coupled with a searing guitar solo, makes this my favourite song on the album. CRANK this one for maximum enjoyment!
The War that Tore the Land starts out slow with an atmospheric intro (including elements that remind me of U2), similar to Thank You from the previous album — yet distinct, giving way to a modern sounding guitar driven chorus, including, for the first time, female vocals. A definite highlight with it's airy vocals and emotional solo. Hallelujah, amen.
Now we arrive at Sail On. Starting with one of the best riffs on the record (reminds me a bit of Grimmark's solo album), this one is definitely worthy of gas-station-cranker status (right after you've played MNFST). Shocker alert: another fantastic chorus. This one gets a little proggy as well, with some elements reminding me of Rush (though, probably not intentional). Rounding things out is another incredible guitar solo. I'm told this was the first song written (in that tiny room in California). One of the strongest songs on the album.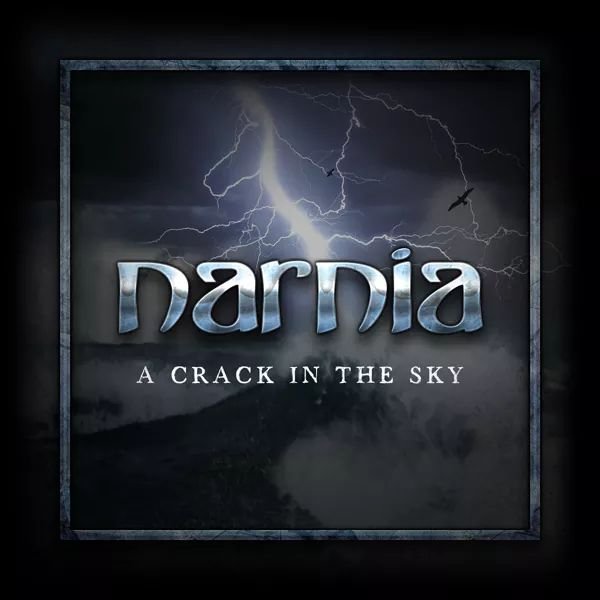 Next up, I Will Follow. Keys and guitar open things up like a clap of thunder, leading to a surprisingly mellow verse — very dynamic. A solid chorus, and a solo segment that reminds me a little of YES, are standout elements. Another highlight for sure.
Rounding out the album is the two-part title track, From Darkness to Light. The beginning of this tune reminds me of something off The Great Fall (in a good way). It then progresses into acoustic guitars and piano and then some Pink Floyd-ish goodness. Another great guitar solo followed by a lap-steel solo. This song succeeds where much of TGF fell short. Atmospheric, deep, delightful!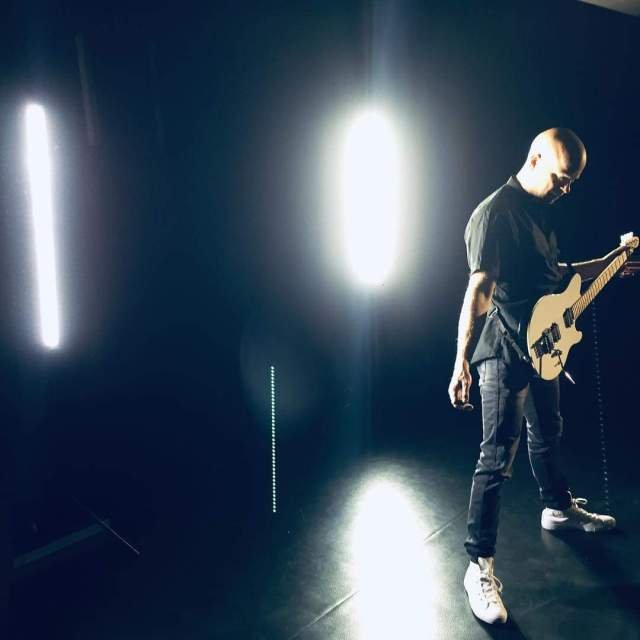 The main thing that stands out about this album is the lyrical boldness. Narnia has always been outspoken about their faith but they made sure there are no doubts with this record. Excluding the classic first three albums, this is their best offering to date.
Highlights include MNFST, The Armor of God, Sail On, You Are the Air That I Breathe, A Crack in the Sky, The War That Tore the Land and I Will Follow. There's something here for fans of all of Narnia's various iterations throughout the years. This outing is as diverse as the self-titled album was homogeneous — and it WORKS. Narnia continues to grow and this album proves that's a good thing.
Score: 10/10
Lineup
Christian Liljegren: Vocals
CJ Grimmark: Guitar & Backing Vocals
Andreas "Habo" Johansson: Drums
Martin Härenstam: Keyboards
Jonatan Samuelsson: Bass & Backing Vocals
All material has been made by permission with The Pure Metal Fan.
© The Metal Onslaught & The Pure Metal Fan 2019