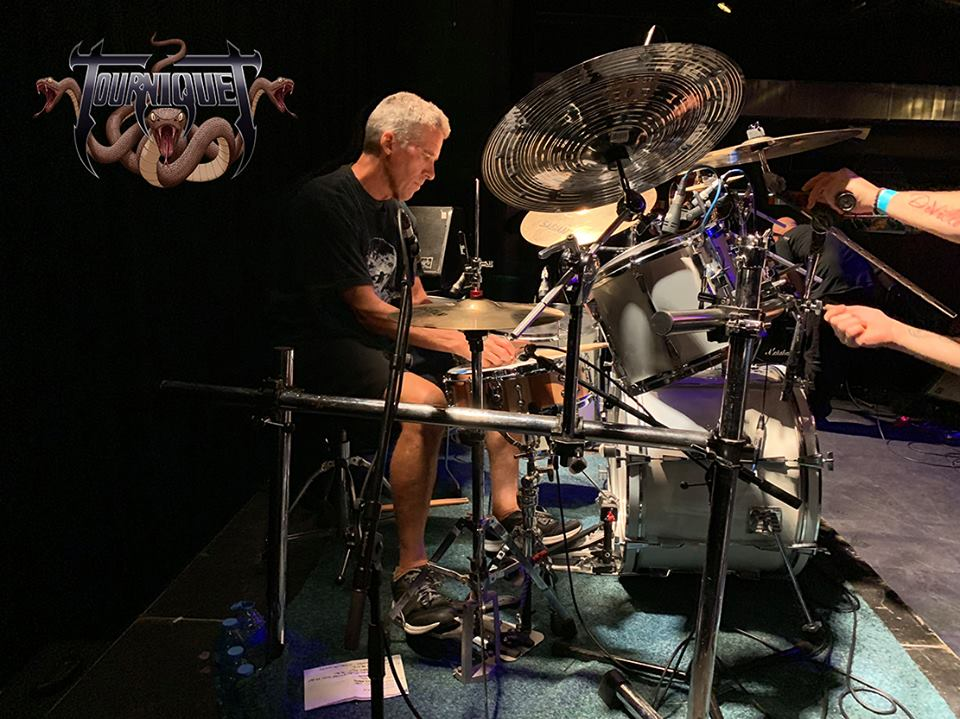 When we look back to the rock and metal scene especially from the 60's through to the 90's we all have many fond memories of artists and bands alike that either inspired us to play music or even still, having a dream of covering it in media which for me is always a joy to do but, to also to hear the influences that today's bands have had since the days of The Beatles, Deep Purple, Led Zeppelin and Black Sabbath.
Since bursting onto the scene in 1989/1990 Tourniquet have been one of the most influential progressive metal bands of our time. Since their height of popularity between 1990-1997 the band themselves have held a strong loyal fan base that has seen much support since their 1995 E.P. release Carry The Wounded. And eventually, only drummer Ted Kirkpatrick would remain as a founding member of the group.
Yesterday Ted Kirkpatrick announced that Tourniquet will be gracing the shores in Europe that will see the band performing at Seaside Festival (Norway) and Gullbranna Festival (Sweden) respectively, at the beginning of July later this year, alongside long-time guitarist and band member Aaron Guerra, also again acquiring the talents of Bloodgood front man Les Carlsen, Narnia guitar legend CJ Grimmark, and Andy Robbins – best known for '80s and '90s metal band Holy Soldier – on bass guitar.
Seaside Festival (Norway) – http://sginfo.no/
Gullbranna Festival (Sweden) – https://gullbrannafestivalen.com/
Official Music Video – "Ark Of Suffering" taken from Tourniquets debut full length Stop The Bleeding (1990).