There are a few bands that come throughout a lifetime that are birthed through the goings-on in everyday life, through addictions, trauma, bad backgrounds and so forth. I happened to stumble across Dreaded Dale a few months ago, but had not really listened to the band, until Jarrod Chambers of The Metal Onslaught team did an interview with front man Mikey Root, which sparked my interest. Having read through the article, I was amazed by Mikey's openness and testimony towards a drug addiction of past years, turning his back on it and on how God delivered him from addiction, jail and pain.
These kind of things open doors for creativity and meeting the listener on a personal and understanding level. If you are unaware of Dreaded Dale, they are currently a 3-piece death/metalcore band from London, Kentucky, signed with Sancrosanct Records. Their EP Wayward is one of the landmark releases, once you know the background of where they come from and where they have been.
Dreaded Dale – Wayward E.P.
Track listing
1.Voices
2.Days Gone By
3.Silencer
4.Belly Of The Beast
5.Settling The Score
6.Bury Your Dead
"Voices" gives the nod as its melodic prowess explodes within all sight, some old school metalcore riffs crank it up with a Zao likeness with post-hardcore shouts through Mikey Root's vocal capabilities, with constant breakdowns and bombastic energy created for that extra lift.
With "Days Gone By" hitting you in the face bringing the dynamics of deathcore, brutal guitar work and guttural vocals that would make any fan of Impending Doom weak at the knees, showing elements of melodic groove and their more brutal side, really builds the continuing foundation that the boys so desire.
So much of the "Silencer" delivers a more post-hardcore groove-driven sound, following with a blackened death metal bridge and breakdowns that dissect the track into pieces. Doomcore can also be found throughout with the slower, melodic punch that acts as the binding element bringing it all together, the combinations are pure and well constructed.
"Belly Of The Beast" is more traditionally towards the current metalcore aspect with fast breaks, slow brooding guitars, grinding vocals mixed in with a clean and crisp chorus, and old standings of yesteryear sounds reach out towards the djent subgenre, which in itself works really well for this song.
Believe it or not "Settling The Score" would have to be the ballad of the EP and not because of the softly played riff at the beginning of the track but, the structure of the track within the creative sparks of the band hold that same riff throughout if you listen closely to it. A very well mixed song still holding the strength compiled and compared to it's predecessors before on the EP A great track to break up the mood of the offering's impact.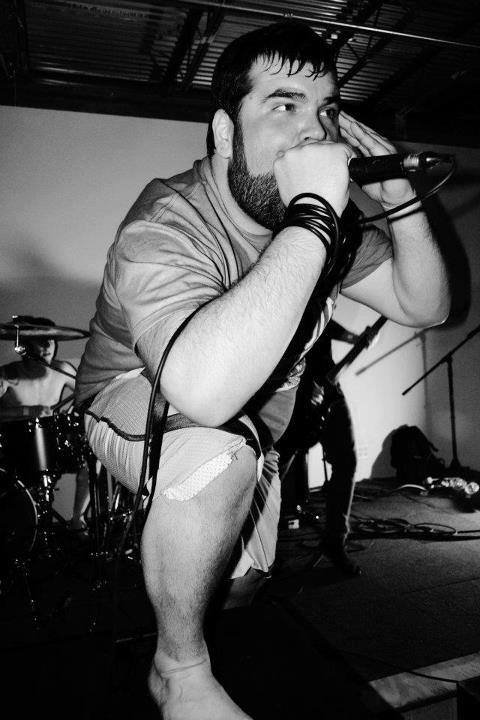 "Bury Your Dead" finalizes this project as you would expect, groove-driven brutal intelligence that blows your head off. Mixing everything throughout the last five tracks, with low grind vocals, clean harmonised chorus lines, making the chops and changes from one subgenre to the next just to show that they have what it takes to master their craft and to be able to construct a release worthy of remembrance.
My final verdict is that Dreaded Dale's Wayward EP speaks to the listener in so many ways and at a level of professionalism that speaks even louder as a band moving towards their God given destination. A real promising band with real strong potential to expand in ways that will see them spread their message of redemption, forgiveness, breakthrough and love.
Christian Sullivan – 9/10