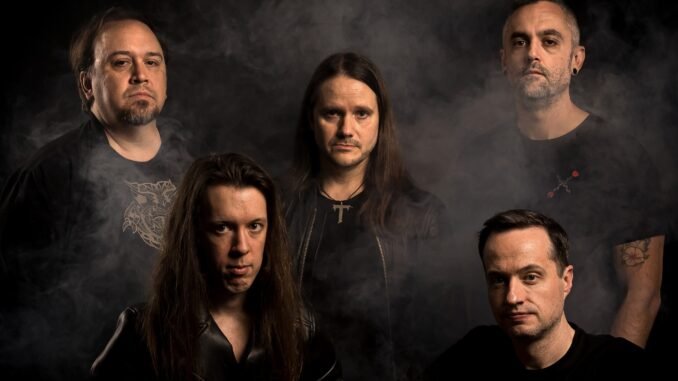 It's been quite a while since we knew that Athens, Georgia-based progressive power metal band Theocracy were working on a new, as-yet-untitled, fifth full-length album, which will be the follow-up to their 2016 offering Ghost Ship.
The group had made known their departure from longtime Swedish label Ulterium Records a while back and they have now announced their inclusion on German metal label Atomic Fire Records, which has also signed notable artists Opeth, Helloween, Epica, Amorphis and Meshuggah.
Their brand new single "Return To Dust" is scheduled to be released sometime in this month of August, 2023, supported by an official music video. Theocracy recently performed at Versailles, Ohio's premier rock/metal festival Immortal Fest, Part One last month, with fellow big names Deliverance, Disciple and One Bad Pig. Other artists included were Deny The Fallen, Human Code, Reign Of Glory & Chaotic Resemblance.