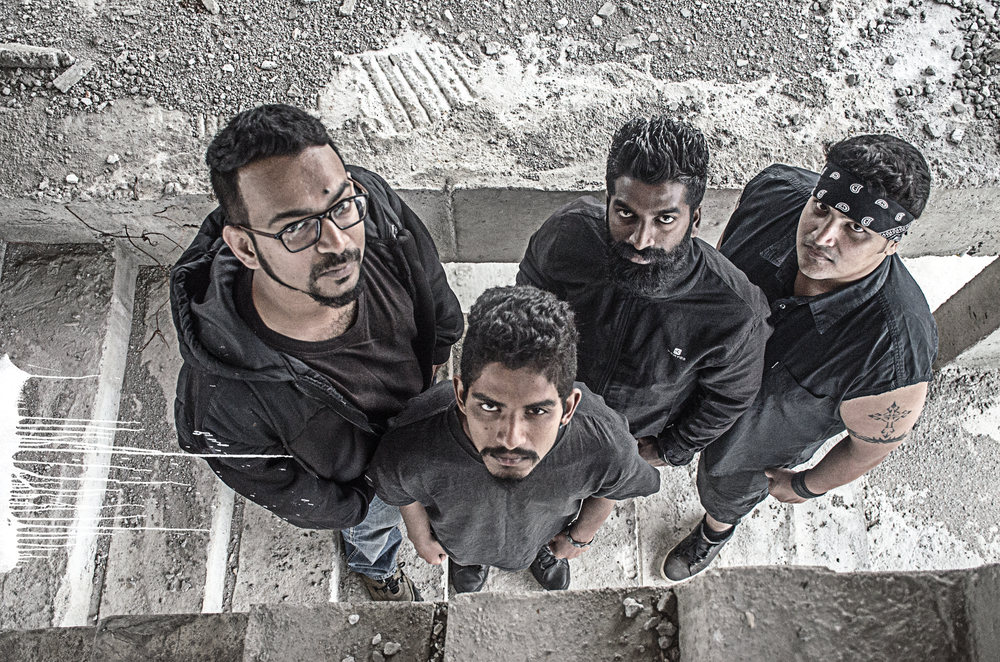 Crossover hardcore thrash metal band R.A.I.D from Hyderabad, India, have been around for quite some time now since even prior to their debut The Strong Survive (2018) through Rottweiler Records.
Since then they have also released two D45s, and two additional full-lengths: Imperium (2019) and Defiance (2022). And their line-up, consisting of frontman and founding member Rueban Issac (vocals), Abishek Allapanda (guitars), Bobbin Jaydev (drums) and Sam Jaba (bass), has remained solid up until very recently.
Almost two weeks ago original member Abishek Allapanda and long-time bassist Sam Jaba called it a day, to pursue their non-musical professional careers in the United States and the United Kingdom, which left a gaping hole within the band.
Since then, not only have the group revealed their new logo, in recent days, but they also have revealed that Samuel David will be taking over guitar duties.
R.A.I.D are currently working on an upcoming and as-yet untitled EP, which is scheduled for release later in 2024.