We really can't express enough our appreciation for the hard-working nature, and care for bands and artists, when it comes to California-based record label Roxx Records. That label has earned the respect and love of so many within the Christian music industry, that only a few other existing labels can compare to.
They will be releasing two new albums out of their ever-increasing catalog, one from a metal band by the name of Defector consisting of a rewritten and tweaked full-length album, Fire By Night; and also the third release of the project Swingle And Thompson with When 2 Worlds Collide, which features both Randy Swingle and Dale Thompson (Bride) on February 10th, 2023.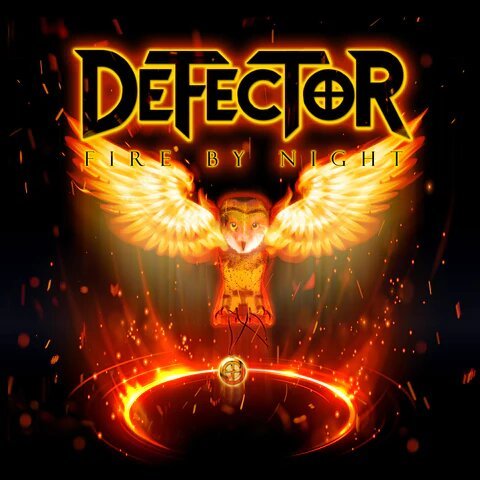 Even though Defector the band may not be a name that anyone knows, they will however recognize Dave Harvey from power metal band Millennial Reign, who was the front man of this early incarnation of the group. The music however, is definitely not what you would think, as the early project is more old-school heavy metal, than the power metal we hear today.
The title single "Fire By Night" will be released through Roxx Records' YouTube channel and also on their NLTM Sampler Volume 2.
It's also revealed that When 2 Worlds Collide is reportedly the heaviest album to date from the duo, which features 13 tracks and a debut single entitled "Hail with Blue Flamez".
Pre-orders are now available through www.roxxrecords.com