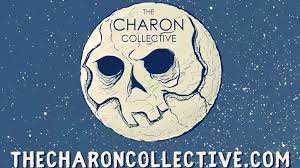 The Charon Collective is becoming renowned for signing bands that have former members of other known bands who have re-embarked on their musical journeys after time away from music, small independent and upcoming artists from hardcore to extreme metal.
The label has also provided a platform for those who reignite their passions for music, to reveal to the world their craft. The Charon Collective's latest signing is a self described old-school death metal band, Burial Extraction, which features Brian Lyda (vocals, guitars & bass) and session drummer, guitarist and producer Derek Corzine (Blood Thirsty, Crowned In Sorrow).
Mr. Lyda reveals the purpose of his venture and their debut single below:
"30 years ago, I started a death metal band in high school. We all grew up and moved on, but I never stopped thinking about wanting to record and release my music. I've been working on just that for the last couple of months!"

You'll get to hear Burial Extraction's first single, "Victory Over Death," very soon!"
Fans of Obituary and early Mortification.