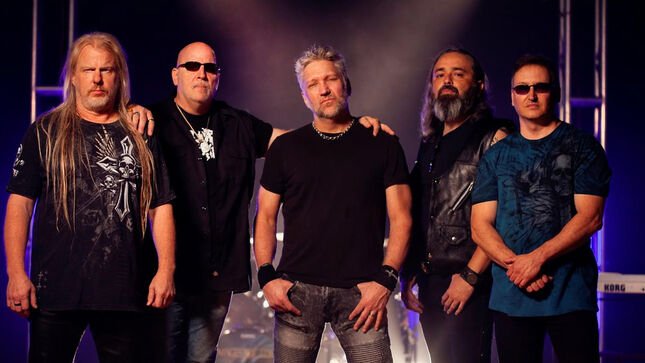 Classic metal is alive and well in Phoenix, Arizona, as metallers Images Of Eden are poised to unleash their second EP and 6th studio release entitled Weathered And Torn, which is scheduled for a September 16th, drop internationally through Pavement Entertainment.
The 5 track EP is the follow up of last years full length album Angel Born (2021), which was backed up with an extensive tour with Swedish guitar legend Yngwie Malmsteen. Featuring singles "Count To Zero" and "Survivor's Guilt", the group have announced that the EP is their most aggressive and heaviest to date.
Here is the bands official statement:
Weathered And Torn is by far the heaviest, most aggressive Images of Eden release to date. It is our own personal 'reaction' to the events that took place over the last few years, specifically with regards to COVID and how it affected our world. We did our best during this time to remain positive and to look for silver linings, but that was not always possible, especially after seeing how many lives have been negatively impacted, leaving wounds and scars that will need to be dealt with for years to come. Many of us were pushed beyond our breaking points, forcing us to "react" adversely, lashing out at each other.

Even with a more aggressive delivery, Weathered And Torn still retains the signature IOE sound and message. Elements of strength, perseverance and hope for better days are all still at the forefront, but this time there is also an added urgency that we must stay vigilant, bond together and lift each other through darker times. Now go and be somebody's hero! Change a life! Begin today!