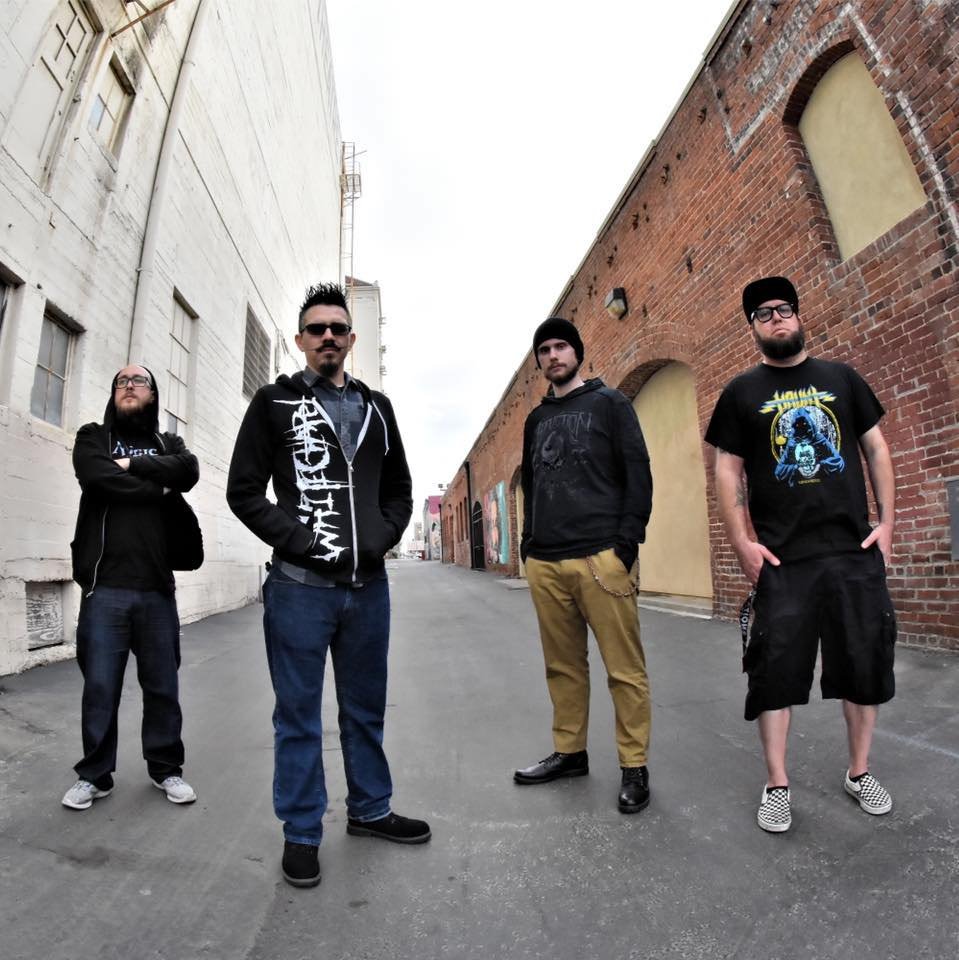 Since their coming onto the scene back in late 2016, the Clovis, California thrash metal band Crushing The Deceiver have been constantly been in our faces with not only their work ethic, but on how a band can grow from strength to strength when they humbly started as a two piece outfit.
Shortly thereafter picked up by Roxx Records the band in May of 2018 released their debut self-titled album which in turn saw a personnel change with the departure of bassist Ryan Morrow to the current lineup of Grant Mohler on vocals, Johnny Rios on guitar, Carl Anderson, bass & backing vocals, and Trent Allen on drums.
Following that success the band found themselves opening for acts such as Nile, Crimson Thorn; Oh, Sleeper; Convictions, Ingested and playing at Sacrivox Music Fest and recently The Hasten Revelation Tour during the Fresno & Las Vegas legs.
The band have just dropped their brand new single "Prophecies Foreseen" and its lyric video that has been created by their friends at View Maniac which we were fortunate to have a sneak peek at, a few days prior. So check out their brand new single below……