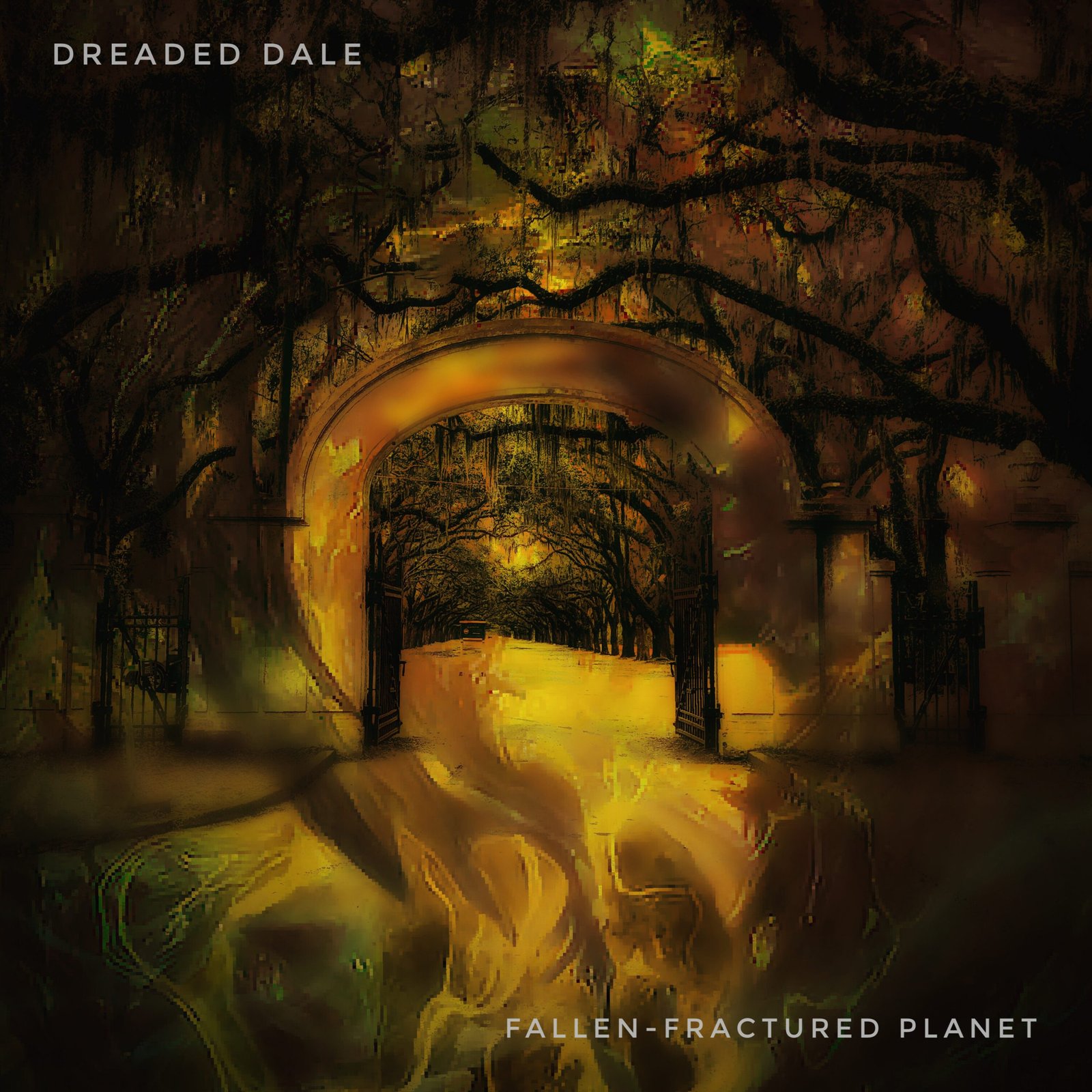 I first came across these guys through an EP that vocalist Mikey Root presented to me over Facebook to check out. The release happened to be Dreaded Dale's debut EP Wayward (2018) which gave us the Southern metalcore experience. Since hearing Mikey's testimony, with overcoming past addictions that almost destroyed his life and family, it has been a proven testament of his faith and strength found in God and surely has encouraged many throughout the band's current two-year career.
Since then over 18 months has passed since they released their first recorded outing as a band, but in October 2019 the band released their next brand new EP called Fallen-Fractured Planet through label Sancrosanct Records.
The EP firstly kicks off with "Kingslayer" which is the featured track of the six-song-in-length EP. Not only does it favourably mix a blend of all the core structures with death metal and hardcore, the harmonious and flavourful textures smoothly blended with classic breakdowns and a guitar solo that was thrown in for good measure which filled in just nicely.
"Stand Your Ground" sits at the height of any hardcore riff driven song that adds an Emo likeness through some of their vocal deliveries. It certainly brings me back to the early-to-mid '90s days.
"Agape" makes you wonder whether it was the end of Stand Your Ground or the beginning of something else, we do soon find that it was the latter. Again embracing the deathcore-tinged metalcore sound, this song is a well-rounded effort, with constant changes of directional riffs and breakdowns, lifting the quality of the track which includes the clean shouting that closes the current chapter of the EP.
"New Again" then continues the trend of their current path. With the naming of the song in itself in some ways makes me feel that Mikey is directing this more towards himself, and if you have heard his testimony then you can understand why. Anyway, the track is brutal and has a great mix of fast-paced licks, guttural growls, diverse breakdowns and hardcore shouts that keep within the realms of their creative and intentional spark.
The title track is next up with "Fallen-Fractured Planet" which starts to just kick your butt. With a slower more melodic approach which feels more like a instrumental to begin with, it then begins to hit you hard with the faster guitars leading towards a more black metal riff that cuts straight through you. Musically it keeps within itself as the song progresses in a repetitive sort of manner, but a nice little addition of symphonic keys adds a nice little flavour overall.
Finally finishing off with "Hellhounds", and immediately you notice the different recorded sound of the track, which sounds more like a live sound that you would expect to be recorded at a show, or maybe a song that hasn't really been polished throughout their studio time. Either way it simply is a great song, focusing on the former hardcore delivery that previous bands have achieved, melodic and full of hardcore breakdowns, that make this track really enjoyable.
Overall, a solid effort from Dreaded Dale, with their songwriting skills and musicianship. I would recommend the EP Fallen-Fractured Planet to anyone into the metalcore genre.
Christian Sullivan – 8/10
The Metal Onslaught 2020
https://dreadeddale.bandcamp.com/album/fallen-fractured-planet-2
https://www.facebook.com/sancrosanctrecords/
https://www.facebook.com/DreadedDale/