GENRE: Christian Power Prog Metal
LENGTH: 53:19 [9 Tracks]
RELEASED: 22.03.2019 – Rockshots Records
S91 is a Christian power progressive metal band that hails from Italy. The band was formed in 2006 and consists of Maria "Marì" Londino [Lead Vocals], Francesco "Franz" Romeggini [Lead Guitar and Backing Vocals], Giacomo "Jack" Manfredi [Bass], Francesco "Frank" Londino [Keyboards], and Giacomo "Giachi" Mezzetti [Drums, Percussions and Lead/Backing Vocals].
Since formation, these Italians have released two full-length albums, "Volanta Legata" [2011] and "Behold The Mankind" [2016]. The latter of these received critical acclaim, which propelled the band into the International Christian metal scene with its eight slabs of excellent progressive metal with symphonic influences. The album was a concept release about the history of humanity from the point of view of Christian theology.
S91 hit the ground running in 2019 with the release of third album, "Along The Sacred Path". This is another concept album that traces the history of Christianity, thus continuing the narrative from its predecessor. The album was released in March via Rockshots Records. It has a total length of 53 minutes and 19 seconds, which is split across nine tracks, and its story is told through the life of some key figures that, apparently, aren't always considered to be positive by everyone. The point of this album, however, is to show how the message of the Gospel has been spread in its original form, becoming the fabric of modern western society. S91 also quote in the press release which accompanies this album that it's "also a tribute to the great nation of Europe. As proud citizens, we feel it is a nation that today, more than ever, needs to recognize and rediscover its founding values if it wants to survive in these dark times and continue to be a beacon of civilization for the whole world."
Is there a better way to spread the wonderful message of the Gospel to a world surrounded by darkness, than through the medium of beautiful music? Afterall, God has blessed us all with many wonderful gifts and music is certainly one of them. If "Along The Sacred Path" is anything to go by, then S91 certainly appear to have been blessed abundantly, because this album is excellent!
The glorious sound of Jack's bass introduces you to the album via opening number "Constantine The Great". The remaining instruments then enter, and the sounds build to a crescendo before the track surges forward with an impressive rhythm that has you hooked immediately. "Saint Patrick" launches straight from the speakers with a flurry of heavy riffs that'll have you grinning stupidly for five and a half minutes. The guitar-play throughout is a thrill to hear and my air-guitar pops out for all to see during the shredding solos! Great stuff.
"Pope Gregory I" crawls along elegantly and I'm drawn to the beauty of Maria's warm, yet strong voice throughout. After three and a half minutes, the calm is interrupted by the thunderous "Olaf II Haraldsson" and its chugging rhythms with progressive influences. Frank's keyboards vibrate through the speakers as "Godfrey Of Bouillon" begins and are soon followed by an epic blast of power metal that'll have you responding in delight. I can honestly say that these two monsters are my favourites on the album, and I repeat them numerous times! Absolutely fabulous music!
The album's second half kicks off with two short (ish) numbers, "Joan Of Arc" and "Martin Luther". Both tracks are beautiful in their own way and have an ability to draw you in and keep you focused. The guitar-play from Franz is exquisite and the rhythm section of Jack and Giachi really drives the music forward. If, however, you want epic progressive metal with a Symphonic edge, then look no further than the outstanding "John Williams" and "Dietrich Bonhoeffer". With lengths of 8:18 and 10:50 respectively, they're the longest songs on the album by far, and both are thoroughly enjoyable to listen to despite their length.
Overall, "Along The Sacred Path" is a complex, yet amazingly beautiful piece of work. The album shows these Italians putting on an excellent performance that is made for the stage. All band members put in the effort. Frank's keyboards offer amazing musicality, the rhythm section of Jack and Giachi drive things forward and Franz's guitar-play delights the ears. His [and Giachi's] backing vocals work well alongside Maria's, but in my opinion, she steals the show, somewhat, with her beautiful, warm, and
strong vocal display. Yes, the music is bombastic at times and contains varying styles and tempos. But isn't that what progressive music is all about? What this album offers is a collection of songs that portray well-constructed progressive metal with symphonic influences. The added bonus is that the message within is Gospel-driven and that should appeal to any Christian who is a fan of heavy music. "Along The Sacred Path" is certainly an album that needs to be added to your music collection, so avoid disappointment and buy it now!
TRACKLIST
1) Constantine The Great
2) Saint Patrick
3) Pope Gregory I
4) Olaf II Haraldsson
5) Godfrey Of Bouillon
6) Joan Of Arc
7) Martin Luther
8) John Williams
9) Dietrich Bonhoeffer
https://www.facebook.com/S91band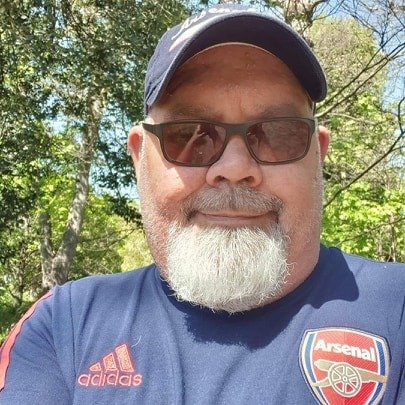 This review is the property of Chris Palmer, The Metal Onslaught and Metal Gods TV. It is strictly prohibited to copy any part of this review, unless you have all parties' permission, or are the band/record label/PR company in question. Failure to adhere to these instructions will be considered as Plagiarism and you will be reported to the appropriate authorities.