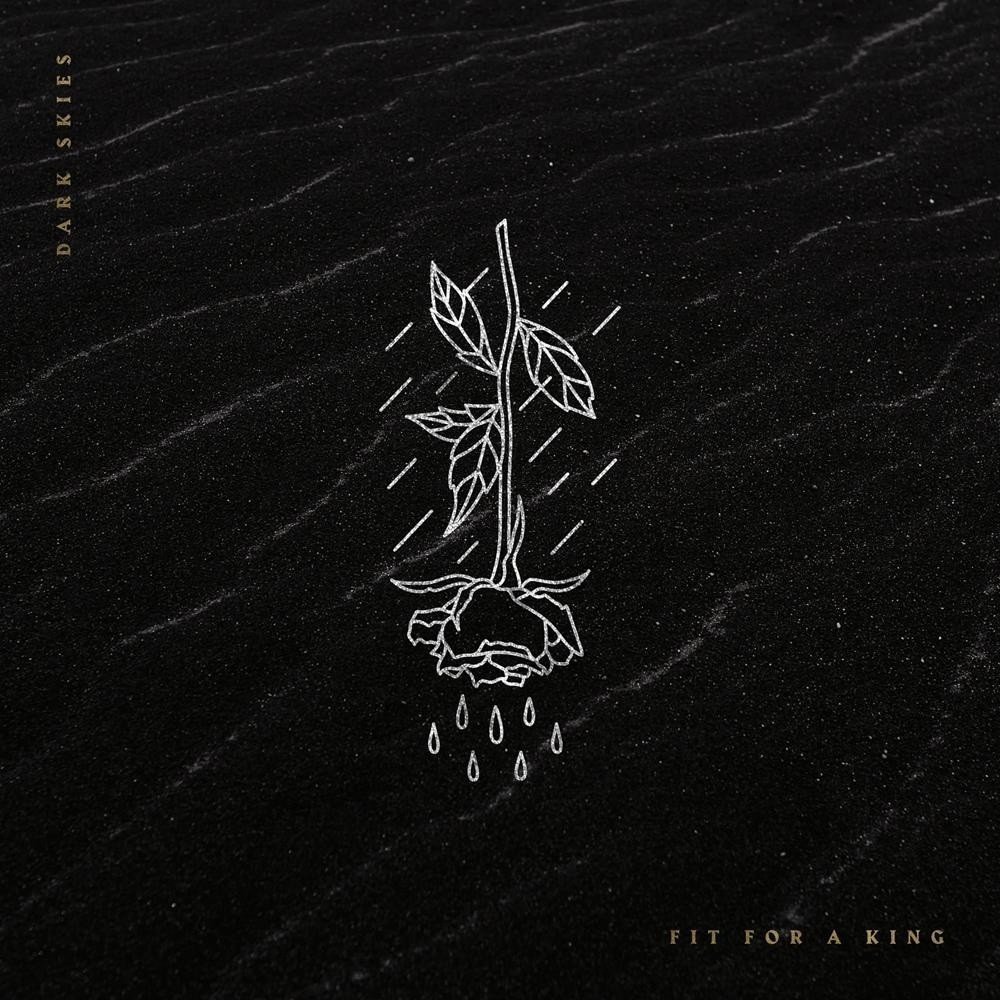 It goes without saying that As I Lay Dying, August Burns Red, and Fit for a King have redefined the boundaries of metalcore by going beyond the cookie-cutter, muted string breakdown technique that was a hit with hardcore scene kids in the early 2000s. Fit for a King continues to crank out incredible album after incredible album, Dark Skies is far from being the exception. When one hears Ryan Kirby's screaming line "Make me a memory" on the opening track "Engraved", he knows he's in for another solid effort by this current, top of the line act from Solid State Records. Not since Demon Hunter and Living Sacrifice has there been an extreme band on said label that has been this versatile and creative with their music.
The album's lead-off single "The Price of Agony" not only has plenty of thrash-sounding beats throughout, but includes a well-blended mixture of clean vocals and rough, screaming vocals with such phrases like "Are we better? Old machines have told us who to be. Are we better? Your hollow voice won't speak for me!"
However, the album's heaviest track is the brutally-laced, but short track "Backbreaker". Lyrically, the song is an all-too familiar theme of destroying the old body, and rising up a new life in the vein of 2 Corinthians 5:17. The message is haunting and dark, but easily a fan favourite nonetheless.
While not until the very end of the album, the best song on a spiritual level is the closer "Oblivion". It's about feeling guilt for a plethora of bad mistakes, and taking on the "woe is me, I have messed up so badly I don't think I can be forgiven" mantra. In the same, the narrator still acknowledges the need for saving grace as he puts himself in the role of the repentant thief on the cross by saying "Tell me I won't be forgotten, if just for the moment."
Just like other FFAK albums, there's almost no song that qualifies as a passable filler track. If you weren't a fan of metalcore up until a few years ago, Fit for a King will give you a legit reason to give it another shot. They are one of few bands in the industry today that either get better with age, or have a failsafe formula that knocks it out of the park every time. Their live shows are 100% aggression, fan anticipation, and all out fun. If you want an album that gives bands like War of Ages, August Burns Red and Silent Planet a run for their money, you can't go wrong with "Dark Skies."