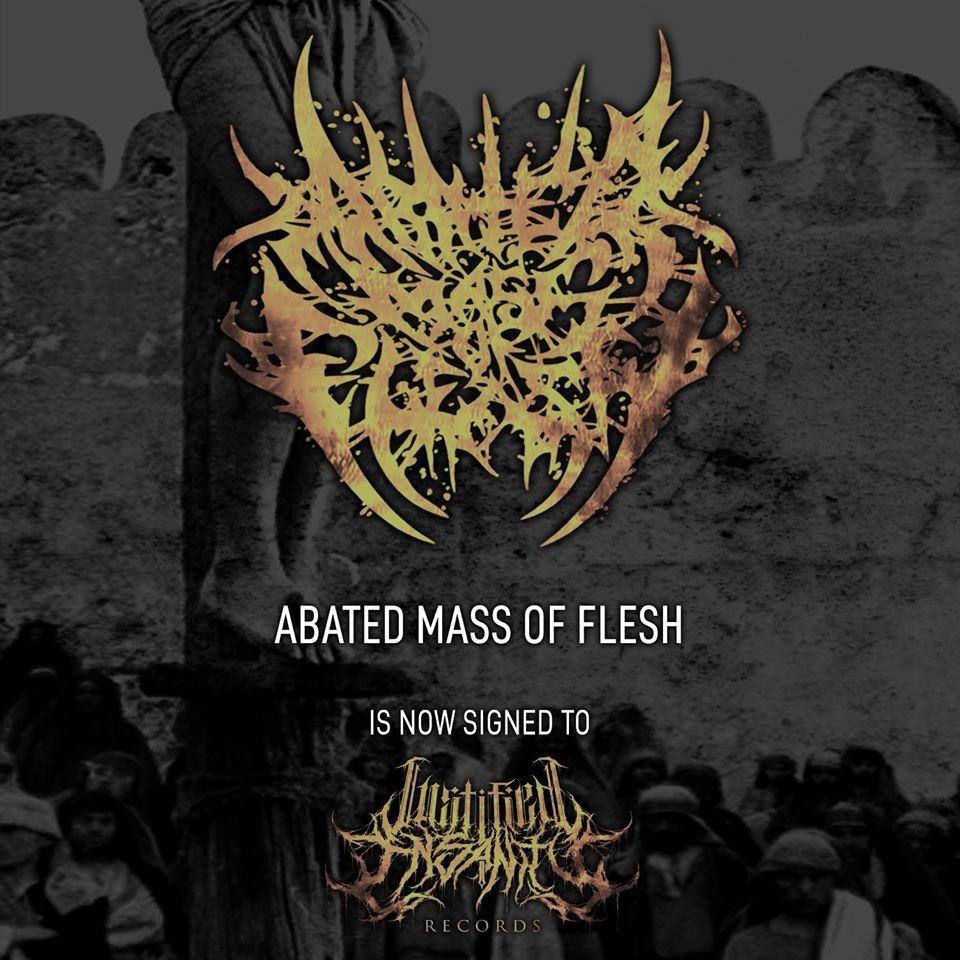 Abated Mass of Flesh has been busy as of late it seems. Prepping for the Hasten Revelation Tour, working on the Not Burned EP (which came out today) and they now have signed with Justified Insanity Records, a new label who is connected to Chugcore Records, who help promote underground deathcore artists, including Cardiac Rupture.
The band has been going since 2011 and has released a plethora of material, including three studio albums and six EPs. The band currently is working on their fourth album, with the lineup of vocalist Matt Plunkett, guitarist and vocalist Zack Plunkett, guitarist Thomas Wingate, bassist Amber McKenzie, and drummer Riley Wingate.
While we're waiting for that new album, go check out Not Burned, or catch them on the Hasten Revelation Tour alongside the aforementioned Cardiac Rupture, Taking the Head of Goliath, My Place Was Taken, and Crimson Thorn.